Anesthesiology Residency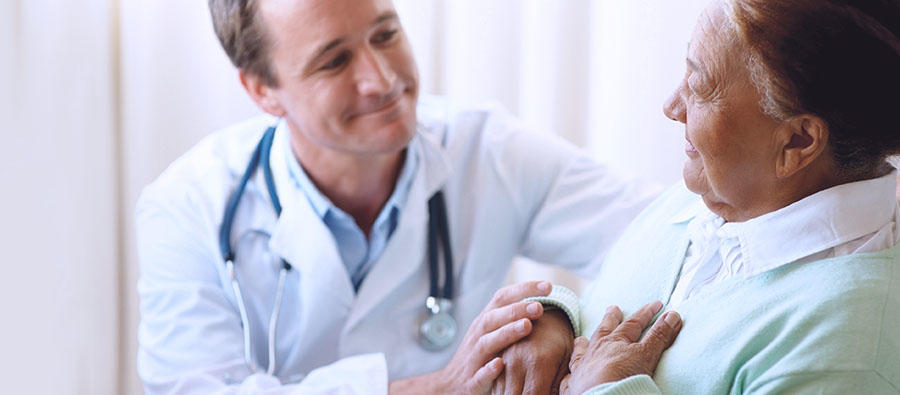 Overview
Modern anesthesia encompasses many aspects of acute care management as we evolve towards the concept of perioperative medicine. The Anesthesia Residency Program at St. Elizabeth's Medical Center is intended to provide an environment that promotes learning, judgment, and skill development expected of a consultant in anesthesia, whether in the operating room, critical care unit, pain management center, or emergency room. The faculty reinforces the sense of responsibility, commitment and inquisitiveness so essential to the practice of anesthesia.
Residents spend most or all of their first year of training at the parent hospital and train at affiliated hospitals for several months during the second year. The third year of residency is more flexible, and every effort is made to tailor it to the needs and wishes of individual residents. Because certain subspecialties in anesthesia are minimally represented or not available at St. Elizabeth's, arrangements have been made with Children's Hospital for pediatric anesthesia and the Lahey Clinic for neurosurgical, thoracic, and vascular anesthesia, critical care, and trauma to ensure that residents receive adequate experience in all fields of anesthesia.
The basics of anesthesia are taught during the first year with an introduction to a variety of uncomplicated cases. Time is spent in the ambulatory unit evaluating patients scheduled for surgery. Residents become acquainted with obstetric anesthesia early in their training and have a month's rotation in cardiothoracic anesthesia in the latter half of CA-1. Staff supervises residents during the initial months of training on a one-to-one basis, and every effort is made to foster good habits and provide a solid foundation in clinical anesthesia.
The second year of training is more diverse. Residents are given increasing responsibility and assigned more complex cases. In addition, they have two months of training in pediatric anesthesia at Children's Hospital, two months each of ICU and neuroanesthesia experience at the Lahey Clinic, and Post Anesthesia Care Unit (PACU) experience at St. Elizabeth's. In addition, residents have a one month regional anesthesia rotation and a two-month pain clinic rotation.
The third year of training completes the educational requirements for residents, enabling them to become competent anesthesiologists capable of pursuing either academic or community-practice careers. These rotations are designed to accommodate individual preferences as much as possible. Typically, this year offers an advanced clinical track, which generally consists of complex cardiac anesthesia, and major surgical cases at the Lahey Clinic.
Curriculum
The educational program of the anesthesia residency is designed to meet the criteria of the American Board of Anesthesiology (ABA). as well as our department's own educational goal.
Rotations
The cardiac anesthesia service at St. Elizabeth's Medical Center is an active tertiary care unit performing 400 to 500 surgical procedures. Our service specializes in adult cardiac surgical procedures with two dedicated operating rooms.
Evaluations
The Department of Anesthesiology and Pain Medicine has an outstanding and long-established continuous quality improvement (CQI) program, which involves all attending staff and residents.
Salary & Benefits
The salaries of the resident staff at St. Elizabeth's Medical Center are comparable to those provided at other hospitals in the Boston area.
 
Additional Information
Call System
Residents begin taking call one month after starting the program. Five residents are on call every day. The first-call resident is usually the most senior; second- and third-call residents are more junior. First- and second-call residents remain in-house to cover surgical and obstetrical cases and for hospital-wide emergencies.
There is always an in-house staff anesthesiologist to assist and supervise the on-call residents, 24 hours a day, seven days a week.
The third-call resident helps with late cases and leaves the hospital as soon as the first- and second-call residents can manage the workload. Call rooms at the hospital are comfortably furnished, and a television, VCR, refrigerator, and showers are provided. The call rooms for the residents and the staff are located in the new St. Margaret's building, adjacent to the obstetrical suite.
Library Facilities
The dDepartment has a comprehensive and up-to-date collection of books, journals and computers. The library and departmental conference room are well furnished, conveniently located, and offer computer access.
Anesthesia Technicians
Four technicians help maintain and update the anesthesia equipment. Monitors and other machines are regularly serviced. Anesthesia carts are appropriately stocked in a timely fashion, and used materials are promptly disposed of or disinfected. They also set up monitors and are of great help in starting major cases and emergencies. They ensure that the stock of important drugs is constantly replenished.
Applying
Application to the program is through the ERAS system only. The requirements for application are:
Three letters of recommendation

Personal statement

Curriculum vitae

Medical school transcript

Dean's letter

USMLE transcripts I, II (CA-1 applicants are expected to have Step III)

ECFMG (if applicable. If you have any questions, go to www.ecfmg.org
Resident Selection
Residents are selected on the basis of their motivation, common sense, ability to work hard, integrity, interpersonal relation skills, and academic performance. A mature outlook on life, a sense of humor, outside interests and hobbies, and ability to work as a team player are also important. During interviews, applicants are given the opportunity to ask questions about the program and to meet currently enrolled residents in order to obtain an accurate picture of life as an anesthesiology resident at St. Elizabeth's.
Contact Us
Other questions regarding the anesthesia residency program can be directed to:
Phyllis Patterson
Program Coordinator
Department of Anesthesiology & Pain Medicine
St. Elizabeth's Medical Center
736 Cambridge St.
Boston, MA  02135
617-789-2777
Fax: 617-254-6384
[email protected]