St. Elizabeth's Medical Center offers patients access to some of Boston's best cardiologists, interventional cardiologists, and electrophysiologists as well as cardiac, vascular and endovascular surgeons.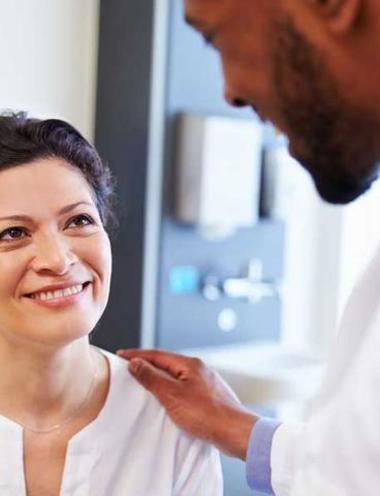 Heart Care
Ranked as one of the 50 best hospitals in the United States for cardiac surgery and the top hospital in Massachusetts for cardiac surgery, 100 best for cardiac care and coronary intervention, and awarded 5 stars for valve surgery, you'll have access to advanced treatments for the most complex heart, arterial and vascular conditions from our skilled doctors, nurses and technicians.
St. Elizabeth's is also a TransCarotid Artery Revascularization (TCAR) Center of Excellence for improving carotid artery disease treatment using the TCAR procedure, which was pioneered by our vascular surgeons. The hospital was designated as a Blue Distinction Center+ for Cardiac Care by Blue Cross Blue Shield of MA, and as part of Steward Health Care was recognized by the American College of Cardiology as one of the top 87 health systems in the U.S. for providing top quality care to heart patients in 2021. 
---
Learn About Our Hybrid Operating Room
---
Contact Us
Center for Advanced Cardiac Surgery
Medical Office Building
11 Nevins St., Suite 306, Brighton, MA 02135
617-789-2045
617-719-6760 fax
Center for Vascular and Endovascular Surgery
736 Cambridge St., Brighton, MA 02135
617-779-6504
St. Elizabeth's Cardiology and Vascular Medicine Center
736 Cambridge St., Brighton, MA 02135
Cardiology Center: 617-789-2000
Cardiac Arrhythmia Center: 617-789-3187
Heart Failure Center: 617-789-2456
Vascular Medicine: 617-789-3188
Cardiac Rehabilitation and Prevention
280 Washington Street, Brighton, MA 02135
617-787-7901
617-787-7904 fax
Awards & Recognition