Evaluation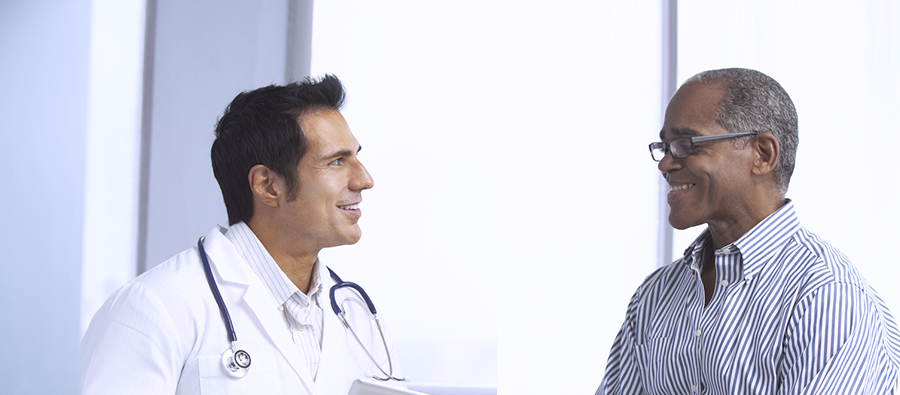 Continuous Quality Improvement
The Department of Anesthesiology and Pain Medicine has an outstanding and long-established continuous quality improvement (CQI) program, which involves all attending staff and residents.
CQI in anesthesia is equated with tracking of complications and unexpected outcomes, addressing them in terms of quality improvement. Identifying the frequency and type of complications is the first step. Identification enables us to lead focused discussions of potential corrective actions during our weekly departmental case discussion conferences.
Data analysis from Press Ganey® patient surveys is performed and positive and negative comments from patients are reported and analyzed. These data are the subject of a yearly Case Conference.
The CQI program is designed to go beyond satisfying the requirements of the Joint Commission. During a 1998 visit to St. Elizabeth's Medical Center, the JCAHO commended our program for being a model of excellence for other departments to use in developing their own programs. Our goals are improved patient care, better education of all physicians in the Department, and constant monitoring and vigilance to ensure high-quality care, all within the rubric of a supportive, educational environment.
Clinical Competency Committee
The purpose of the Clinical Competency Committee is to monitor and evaluate the performance of each anesthesia resident at St. Elizabeth's Medical Center. If the committee determines a deficiency in resident performance, it determines whether that problem is remediable, and then helps the resident towards successful completion of the program.
We use a formal evaluation process performed quarterly that monitors the progress of each resident in the following categories used by the American Board of Anesthesiology (ABA) for defining competence in anesthesiology:
Essential character attributes These include honesty, reliability, freedom from chemical dependency, appropriate reaction to stressful situations, and the ability to learn from experience.
Acquired character skills: These encompass effective communication, commitment to continuing education, flexibility, thoroughness, accuracy in record keeping, breadth of thinking, and self-confidence.
Knowledge: This is measured by results on written and oral examinations, as well as contributions to teaching conferences.
Judgment: This pertains to the ability to apply knowledge adequately in the preoperative, intraoperative, and postoperative care of patients, and to provide informed, accurate consultations to other medical center departments.
Clinical skills: This involves the ability to organize and facilitate safe anesthetic procedures.
At the end of each quarter, each faculty member evaluates each resident in writing, and submits the evaluation form to the Clinical Competency Committee for review, discussion, and action. An additional evaluation is also submitted at the conclusion of the resident's rotation on cardiac, ICU, obstetric, pain, and pediatric rotations. The committee then prepares a report for approval by all attending anesthesiologist in the department.
At least twice each year, in January and July, each resident has a conference with the chairman of the committee, and when appropriate, with the department chairman. Conferences are held more frequently with residents experiencing problems in their training.
Staff and Program Evaluation
Once a year, residents are required to evaluate the staff and the residency program. This is done anonymously with a spirit of constructive criticism. In addition, at the end of each year, residents choose the recipient of the "Dr. Bennie Geffin Teacher of the Year" award, named after a long-time member of our department.
The department  provides  start-up books, selected by the teaching faculty, for the first-year resident. In past years, these books included Morgan's "Clinical Anesthesiology," Stoelting's "Pharmacology & Physiology," Chestnut's "Obstetric Anesthesia," and Miller's "Anesthesia, Volumes I & II".
In the CA-2 year, selected textbooks are provided. This year, Hensley's "Practical Approach to Cardiac Anesthesia" and the ASCCA Anesthesiology Resident's Guides were purchased.
For all three years of training, the department pays American Society of Anesthesiologists and Massachusetts Society of Anesthesiologists dues.
Other benefits include honorariums for monthly guest lecturers, food for our case conferences and some on-call dinners, and recruitment luncheons. Up-to-date anesthesia texts are purchased for our library. as well as the Pain Management Center library. Advertisements regarding our program, admission into the FREIDA Survey, the AMA Graduate Medical Education Directory, and other ancillary training tools and expenses are provided. The department provides payment of licensure application fees, dues in appropriate anesthesia societies and expenses for one meeting a year.