Maternity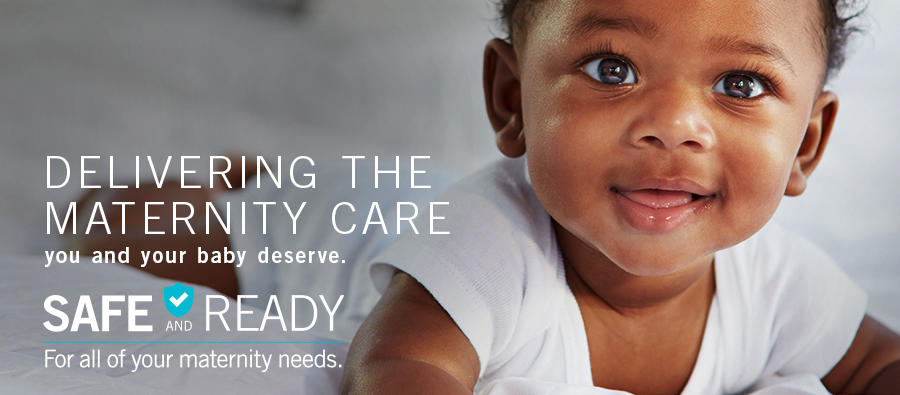 You can expect world-class care and treatment from our safe and ready maternity program. We're here for you and your newborn through every step of the delivery process. Despite the COVID-19 pandemic, our goal is to always provide the maximum amount of support possible to our patients and their babies, with your health and safety being the top priority. We encourage one support person to join our patients during their birth journey. For more details on our latest visitor policy, please review the FAQ's or check in with your provider.
St. Elizabeth's Medical Center provides Level III care maternity services your family can trust with personalized care provided by highly trained OB-GYNs who practice in convenient, accessible locations.
Our expert maternity team offers comprehensive maternal care throughout the birthing experience. St. Elizabeth's doctors, nurse-midwives and specially trained nurses will be by your side throughout labor, delivery and postpartum to provide expert care and to make sure you and your baby's needs are met. Our multi-specialty maternity team cares for a wide range of pregnancies from uncomplicated to those requiring extra care.  
General Obstetrics
Our highly-skilled and passionate obstetrics team is here for you from the early stages of pregnancy planning, through childbirth and beyond. Conveniently located in offices throughout the greater Boston area, our obstetrics team will be there for you from the beginning of your journey through your birth at St. Elizabeth's and beyond. 
Nurse-Midwife Practice
St. Elizabeth's Medical Center offers women the option of choosing a nurse-midwife for their gynecologic and obstetric care, including annual pelvic and breast exams, preconception counseling, prenatal care, postpartum care, and breastfeeding support.
High-Risk Obstetrics and Antepartum Care (Maternal-fetal medicine)
The high-risk obstetrics group (maternal-fetal medicine) at St. Elizabeth's Medical Center focuses on helping women through challenging pregnancies by providing the most advanced level of specialized medical care and services.
Well Baby Nursery
The Well Baby Nursery at St Elizabeth's Medical center offers a family-centered approach to well newborn care, integrating up-to-date best practices and with access to a wide variety of Mass General for Children subspecialty services. Full-day coverage by a team of MGHfC physicians and nurse practitioners (with overnight coverage provided by in-house neonatologists) ensures that both well babies as well as those with non-critical medical issues can safely remain with their parents throughout their hospital stay.

Neonatal Care (NICU)
The level III Neonatal Intensive Care Unit (NICU) at St. Elizabeth's Medical Center is one of only a handful of units in Boston that provide the most advanced evidence-based care and technology for premature and critically ill newborns. St. Elizabeth's Medical Center offers world-class care for newborns through a clinical collaboration with MassGeneral for Children, a nationally recognized leader in comprehensive newborn medicine. The NICU is staffed 24/7 by MassGeneral Hospital for Children physicians. Patients have access to in house MassGeneral for Children pediatricians around the clock, seven days a week.
Breastfeeding Services
St. Elizabeth's Medical Center offers a team of certified Lactation consultants and experienced nursing staff to all mothers who choose to breastfeed. Ask your nurse for information about scheduling a consultation. 
Our certified Lactation Consultants (IBCLC's) and nursing staff will support you with:
Prenatal breastfeeding classes and support
Postpartum breastfeeding education
NICU parents support and education
Outpatient weekly support groups 
 
Patient Resources:
Childbirth & Your Newborn
Extra Support
To our Norwood Hospital Patients
The physicians at SMG Women's Health at Norwood Hospital are actively seeing patients at St. Elizabeth's Medical Center while Norwood Hospital is currently closed. You and your family can expect the same great care while at St. Elizabeth's Medical Center. To view the Norwood team, please view All Team Members.