Senior Leadership Team
Harrison "Harry" R. Bane, MHCDS, President, St. Elizabeth's Medical Center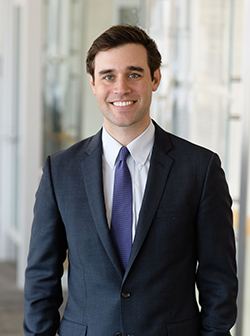 Harrison "Harry" Bane joins St. Elizabeth's as President, responsible for the delivery of quality, affordable care for thousands of patients each year. Harry joins St. Elizabeth's from Good Samaritan Medical Center in Brockton where he served as President. During his tenure, he was instrumental in leading the hospital to improve the delivery of quality care and earning an 'A' from The Leapfrog Group. Previously, he served as Good Samaritan's Vice President of Operations where he built a culture of collaboration and focused on Length of Stay and ED throughput. Before serving at Good Samaritan, Harry was an Associate Administrator at St. Elizabeth's Medical Center. In addition, Harry served as Vice President of Operations at Bane Care Management, where he led the system-wide integration of health care delivery and value-based care for their skilled nursing and rehabilitation facilities, adult day health centers and assisted living facilities. 
Harry brings deep experience in health care management and hospital operations, with a focus on providing the highest quality patient experience and team-based care. Harry earned a bachelor's in Economics from Middlebury College and a master's in Health Care Delivery Science from Dartmouth College, Tuck School of Business and Geisel School of Medicine. He is a Massachusetts Board Licensed Nursing Home Administrator. Harry lives in Boston with his wife Margaret and their son George. 
 
Dicken S. C. Ko, BSc, MD, FRCSC, FACS, Vice President, Medical Affairs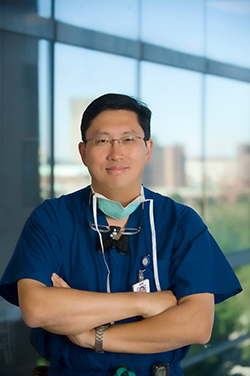 Dr. Ko is responsible for hospital-wide quality, enhancing patient experience and providing oversight of our medical staff office and medical staff affairs. Dr. Ko earned a bachelor's in Physiology/Biology from the University of British Columbia and a medical degree from Queen's University. He completed his residency in urology at the University of British Columbia and fellowship in transplantation at MGH. Dr. Ko was dually appointed to the staff of the Departments of Urology and Surgery at the MGH in 1997 where he was a part of the urology and abdominal organ transplantation program (kidney, liver, and pancreas transplantation). From 2004-2012, Dr. Ko was promoted to the Surgical Director of the Renal Transplant Program.
Dr. Ko joins St. Elizabeth's from Massachusetts General Hospital where he served as Director of Regional Urology, overseeing affiliate sites, integrating clinical practices, sharing academic and community programs, developing lean practice programs, and exploring regional growth opportunities.
Sheila G. Kempf, RN, PhD, NEA-BC, Chief Nursing Officer and Vice President, Patient Care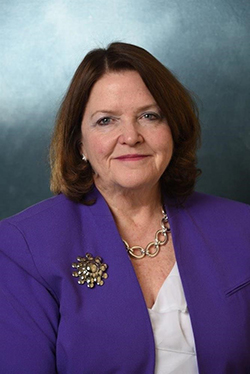 Sheila Kempf is responsible for all nursing functions across the hospital. She has been a nurse for more than 40 years, serving in various roles in health care. She began her career as staff nurse in a Surgical-Respiratory ICU and through the years have held clinical nursing, administrative nurse leadership and health care industry positions. Sheila has extensive experience working in a high acuity environment. Prior to joining the St. Elizabeth's team, Sheila served Sr. Vice President, Chief Nursing Officer of Mount Sinai West, part of the Mount Sinai Health System, NY. She was responsible for nursing operations in the 515 bed hospital and worked closely with their Quality Oversight Committee (CNOs, CMOs and Quality Leads) and Nursing Governance Committee. She also was instrumental in her hospital's Epic Implementation. Prior to Mount Sinai West, Sheila served as Sr. Vice President, Patient Care Services/Chief Nursing Officer of Bristol Hospital & Healthcare Group in Bristol, CT where, as part of her portfolio, she also was responsible for home care/hospice agency, City of Bristol EMS, a Behavioral Health Center and two outpatient rehabilitation centers in addition to other prior roles. Sheila continues to serve as adjunct faculty in the Doctor of Nursing Program at Quinnipiac University School of Nursing. Sheila has presented at national conferences and contributed to multiple peer-review articles. Sheila earned her PhD in Healthcare Administration from Capella University, Minneapolis, MN. She earned her master's in Nursing Education from Columbia University, New York and her Bachelor of Science in Nursing from Villanova University, Villanova, Pennsylvania.
Bridget A. Stewart, MBA, LPD, Vice President, Operations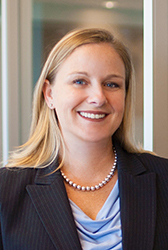 Bridget A. Stewart, MBA, MS, LPD, is responsible for oversight of clinical ancillary services, facilities, environmental services, emergency management, food and nutrition and Spiritual Care. Bridget joins St. Elizabeth's Medical Center from ECG Management Consultants where she has been serving as an interim Chief Operating Officer at Rutgers Health Group. In addition, she is an adjunct faculty member and serves on the advisory committee at Regis College in Weston, MA in the Masters of Healthcare Administration program. Prior to joining ECG, she served as Vice President for Physician Services at Elliot Health System, responsible for oversight, operations and strategy for the multi-specialty Elliot Physician Network. Earlier roles include Vice President of Clinical Operations at the Joslin Diabetes Center, Administrative Director at Children's Hospital Boston, Associate Administrator in the Department of Medicine at Brigham and Women's Hospital and Administrator of Clinical Programs in the Department of Cardiology at the University of Iowa Hospital. Bridget received a Bachelor of Science in Health Management and Policy and a minor in Health Promotion at the University of New Hampshire. She also received her Master's in Business Administration from St. Ambrose University in Davenport, Iowa and her Doctorate of Law and Policy from Northeastern University in Boston. She resides in Wayland with her husband and daughter.
Victoria Lobban, MBA, Chief Financial Officer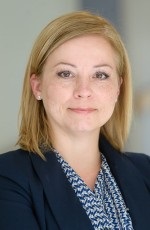 Victoria Lobban, MBA, serves as St. Elizabeth's Chief Financial Officer (CFO), overseeing all aspects of Financial Planning, Budget and Decision Support, Patient Financial Services, Health Information Management, Materials Management, Case Management/Social Work Services, Research Administration, Respiratory, Pulmonary Function, Pain Management, EEG, Sleep Lab and the Nutrition Clinic.  Victoria has served in several financial leadership roles in Steward Health Care, including CFO at Saint Anne's Hospital, Good Samaritan Medical Center and New England Sinai Hospital. She first joined the Steward family of hospitals in 1998 as a staff accountant at Saint Anne's, becoming the hospital's Director of Financial Operations in 2007.
Victoria earned her Bachelor of Science degree in accounting and Master of Business Administration from the University of Massachusetts-Dartmouth.  She resides in Rehoboth with her husband and three children.
 
Bonnie Bystrek, Vice President, Human Resources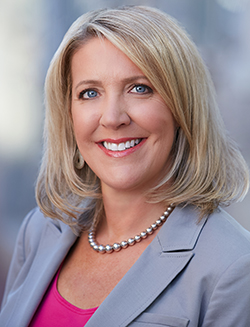 Bonnie Bystrek serves as St. Elizabeth's Vice President of Human Resources overseeing organizational development, recruitment and staffing, labor management and employee relations. She is an experienced human resources executive with close to two decades of leadership and success in various Fortune 500 and start-up financial services, high tech, healthcare and insurance companies.
Bonnie was most recently part of the Global Exchange/IMS senior leadership team at State Street as Vice President of Human Resources. She was responsible for designing and delivering a global talent strategy that led to innovative technology solutions for asset owners and asset managers. Prior to joining State Street, Bonnie worked for the Tower Group Companies, a publically held specialty insurance company. Prior to being acquired by Tower Group Companies, Bonnie was at One Beacon Insurance and served in a progressive set of HR positions including Vice President and Assistant Vice President during a dramatic business and cultural transformation.
Bonnie holds a master's degree in Human Resources from Northeastern University and a bachelor's Degree in Business Administration from the University of Connecticut.  She is also SPHR certified.  Bonnie is actively involved in the Human Resource Leadership Forum and is a member of the Program Committee and Ambassador initiative.  In her spare time, she volunteers for the Sunshine Golden Retriever Rescue organization.
Maureen Mulkerrin, MS, RN, Vice President, Quality, Safety and Patient Experience
Maureen Mulkerrin, MS, RN is the Vice President, Quality, Safety and Patient Experience at St. Elizabeth's where she is responsible for the nursing functions across the hospital along with driving quality, safety and patient experience programs. Previously, Maureen served as Chief Information Officer, Vice President for Health Care Quality and Corporate Compliance for New England Baptist Hospital. In this position, Ms. Mulkerrin is responsible for all clinical, financial, and administrative information technology serving the NEBH community as well as the quality, regulatory and compliance functions of the organization. Ms. Mulkerrin received her undergraduate education in nursing at New England Baptist Hospital School of Nursing and her BSN from Emmanuel College in Boston. She holds an MSM from Emmanuel College Boston and recently was awarded certification as a health care CIO, by the College of Health Care Information Management Executives.