Bariatrics
The Center for Weight Control at St. Elizabeth's Medical Center located in Brighton, Massachusetts, is an MBSAQIP Comprehensive Center.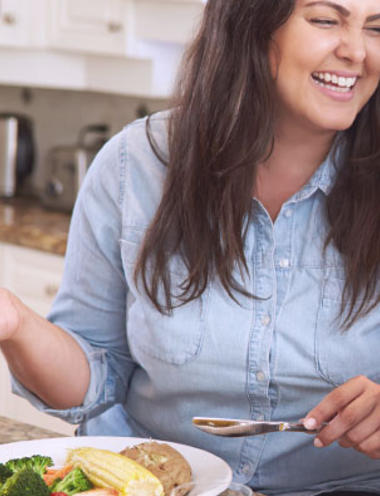 Weight Loss Surgery at St. Elizabeth's
Our multidisciplinary team works closely with our patients, providing education on weight loss methods and helping each individual decide which options are best. Compassionate, personalized care includes regular monitoring to ensure that weight is lost in a healthy and sustainable way.
We strive to provide the most comprehensive care for our patients. In conjunction with nutritional counseling, we offer a wide range of medical and surgical options to help our patients lose weight and lead healthier lives.
Weight Loss Options
Surgical Options
Our surgeons Dr. Nicole Pecquex, Dr. Anthony McCluney and Dr. Matthew Lemaitre, nurse practitioners, dietitians, and behavioral therapists will work with you to determine the best procedure for you, while offering support and encouragement along the way.
You are 18 years or older.
You have a body mass index (BMI of 35 or greater) and have related medical problems.

Please Fill Out The Information Below

 

---

 

You have medical problems that are related to your being overweight that can be improved after bariatric surgery.
You do not have medical problems that would make your risk of undergoing anesthesia or surgery too high.
You have failed physician-supervised diets.
You demonstrate the ability to lose weight during the preoperative evaluation process.
You do not have psychiatric or substance abuse problems that would make it unlikely that you would be successful with weight loss after surgery.
You have sufficient willpower and commitment to make the permanent lifestyle changes that are required and are permanent after the surgery.
You educate yourself about your disease, the surgery, the post-surgical diet, post-surgical life changes and have reasonable expectations.
Surgical weight loss procedures include:
Gastric bypass surgery
Gastric sleeve surgery
LAP-BAND® surgery
Non-Surgical Options
Steward Centers for Weight Control also offers non-surgical weight loss options through our medical management program. This program is located at St. Elizabeth's Medical Center and is led by Dr. Steven Vandor, Dr. Amin Sabet, and Dr. Shirly Ramchandani.
Our medical weight loss program is a comprehensive program with individualized care, including weight loss medications, nutritional counseling, protein shake meal replacements, fitness advice and behavioral therapy.
If your BMI is between 30-35, you may benefit from medical weight loss. Use this BMI calculator to see if our medical weight loss program is right for you.
Awards and Recognition
St. Elizabeth's Medical Center has received awards and recognition for our outstanding patient care and surgical excellence.
Metabolic and Bariatric Surgery Accreditation and Quality Improvement Program (MBSAQIP) 
St. Elizabeth's Center for Weight Control is a Comprehensive Adult Center accredited by the Metabolic and Bariatric Surgery Accreditation and Quality Improvement Program certified by the American College of Surgeons (ACS) and American Society of Metabolic and Bariatric Surgery (ASMBS).
This accreditation means that our program has passed a rigorous evaluation of criteria, including:
Procedural volume and associated outcomes
Stability of the team and the ability of the back-up team to manage the program
Projected trends and technological advances in the specific field of medical science
Overall commitment to its field through the synergy of multiple, related programs within the medical center
 
Optum™ Centers of Excellence  
The Optum Centers of Excellence designation indicates that our evaluation process is clinically superior and cost-effective. St. Elizabeth's Medical Center meets a high standard quality of care in bariatric surgery and has met strict guidelines for patient care and outcomes.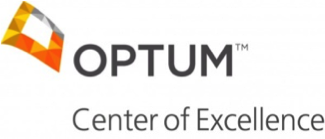 Blue Distinction+ Center for Bariatric Surgery 
The Blue Distinction designation is a national program that has recognized our center for demonstrating expertise in delivering quality specialty care, safely and effectively.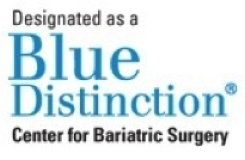 Boston Top Weight Loss Doctors 
Steward Centers for Weight Control Director and Bariatric Surgeon Dr. Nicole Pecquex was recognized as one of Boston's Top Doctor's. This recognition is a testament to Dr. Pecquex's personalized, high-quality patient care.
Patient Testimonials
Diet, gain, repeat was my life! Being "pregnancy weight" and not pregnant was the last straw! I had to get healthy for my kids! With Dr. Pecquex and the CWC teams help, I've lost 105 lbs! My BMI is normal and I feel great! – YB

My oldest son is no longer embarrassed to been seen in public with me. Something I did not know until after I lost the weight. "Date days" with the husband are now done in the gym. A positive change for everyone in my family. – RC

Using food as a healing mechanism only caused a domino effect of weight related issues that I needed to change the pattern and my direction from falling to rising; deciding on incorporating surgical intervention was the greatest and most life changing decision I ever mad! – JC

You finally realize that you cannot continue living the way you do. You need help. Dr. McCluney and his staff were able to give me the tools I needed to make this life change. I have never looked back and the future is bright indeed! – SH
We see patients at the following locations:
Steward Center for Weight Control at St. Elizabeth's Medical Center
617-562-7474
11 Nevins St., Suite 407
Brighton, MA 02135
​Steward Center for Weight Control at Good Samaritan Medical Center
508-584-4104, fax-508-584-4106
1 Pearl Street, Suite 2000
Brockton MA 02301
Steward Center for Weight Control at Holy Family Hospital
978-687-0156, ext. 2555
70 East St.
Methuen, MA 01844
Steward Center for Weight Control at Saint Anne's Hospital Medical Office Building
508-672-0483
851 Middle Street, Suite 2400
Fall River, MA 02721
Steward Center for Weight Control at Morton Hospital
phone 508-301-2434, fax 508-301-3874
91 Washington Street, Suite 304 
Taunton, MA 02780
For Health Care Providers
Fax a referral form. If you'd like to speak our Center for Weight Control Program Coordinator, please call 617-562-7474 to learn more about our program.
primary_sub=BARIATRIC hospitals=elizabeth