Surgical Oncology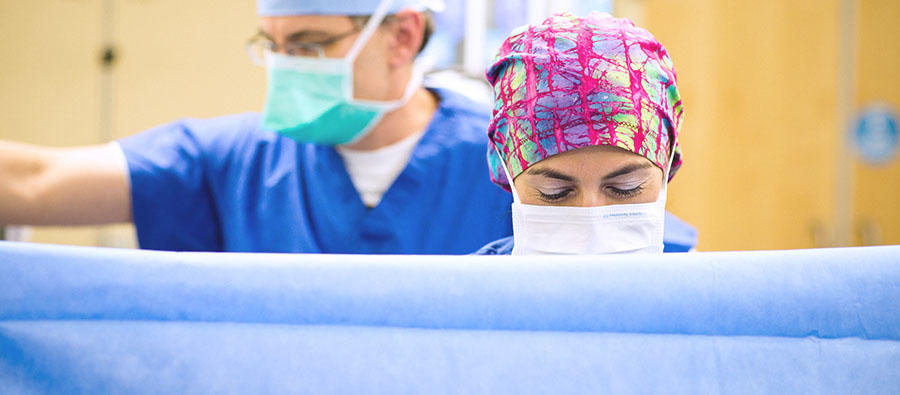 We are here to help you find what you need.
St. Elizabeth's Medical Center's multidisciplinary surgical oncology team specializes in individualized treatment to manage cancerous tumors and cancer-related symptoms.
The team includes skilled physicians, many fellowship-trained, to treat cancers, including those of the breast, uterus, prostate and bladder, colon/GI, lung, skin and pancreas. All physicians involved in a patient's care work together to maximize a healthy outcome. 
Each patient's treatment plan is unique and may involve other treatments such as radiation or chemotherapy performed at the Dana-Farber Cancer Institute at St. Elizabeth's Medical Center. Your physicians at St. Elizabeth's work in collaboration, including participating in regularly scheduled Multi-disciplinary Conferences, which bring together all members of a patient's care team, to ensure the treatment plan is reflective of the individual needs of each patient.
St. Elizabeth's has among the most robust and successful da Vinci® robotic surgery programs in the region with expertise in treating cancers of the prostate, bladder and uterus. St. Elizabeth's has performed more than 2,000 robotic prostectomies since the inception of the program making our center one of the busiest in the region.
In addition, St. Elizabeth's expert multidisciplinary hepato-pancreato-biliary cancer care team, in partnership with Dana-Farber Cancer Institute and led by world-renowned surgical oncologist Claudius Conrad, MD, PhD, FACS, provides cutting-edge surgical treatment and seamlessly coordinated care for the best possible outcomes for patients. 
Resources
American Cancer Society

American Cancer Society (ACS) maintains a database of additional support programs and services provided in your local community. Visit ACS to search for support programs by city/town, state or zip code.