Cancer Care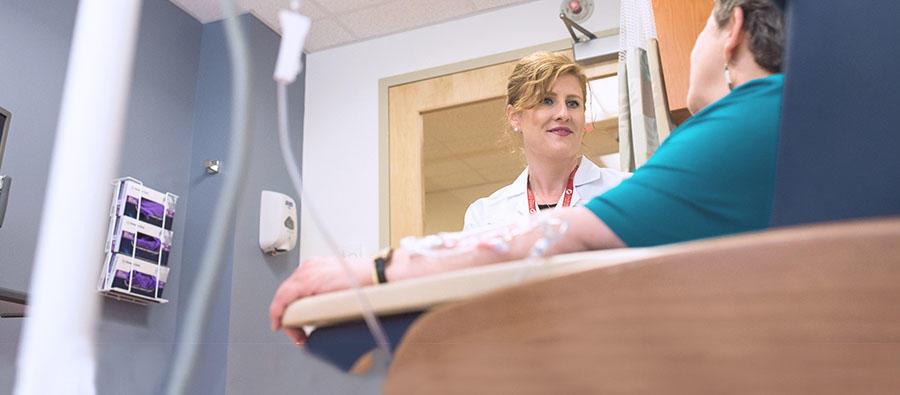 We are here to help you find what you need.
St. Elizabeth's Cancer Care Program gives patients access to some of the area's leading board-certified medical and surgical oncologists, as well as highly skilled radiologists, pathologists, nurses, cancer care nurse navigators, therapists, dietitians, social workers, and other professional support staff dedicated to treating cancer patients.
Our multidisciplinary team offers a high level of clinical expertise in preventing, diagnosing, and treating all types of cancer, and treats our patients and families with compassion and care from diagnosis through treatment to recovery.
Cancer care services include:
Our Team
Christopher Lathan, MD, MS, MPH
Thoracic Cancer
Maureen Achebe, MD, MPH
Benign Hematology
Caroline C. Block, MD
Breast Cancer
David Boruta, MD
Gynecologic Oncology
Darren M. Evanchuk, MD
Medical Oncologist/Hematologist
Julia Hayes, MD
Genitourinary cancer
Beth Herrick, MD, MD
Radiation Oncology, Cancer Genetics
Olga Kozyreva, MD
Associate Medical Director/Genitourinary and General Medical Oncology
Ronald McCaffrey, MD
Benign Hematology
Janice G. Rothschild, MD
Breast Surgery, Cancer Care, Surgical Oncology
David Steensma, MD
Hematologic Malignancies
Jeffrey S. Wisch, MD
Gastrointestinal Cancer
Resources
American Cancer Society

Dedicated to helping persons who face cancer. Supports research, patient services, early detection, treatment and education.