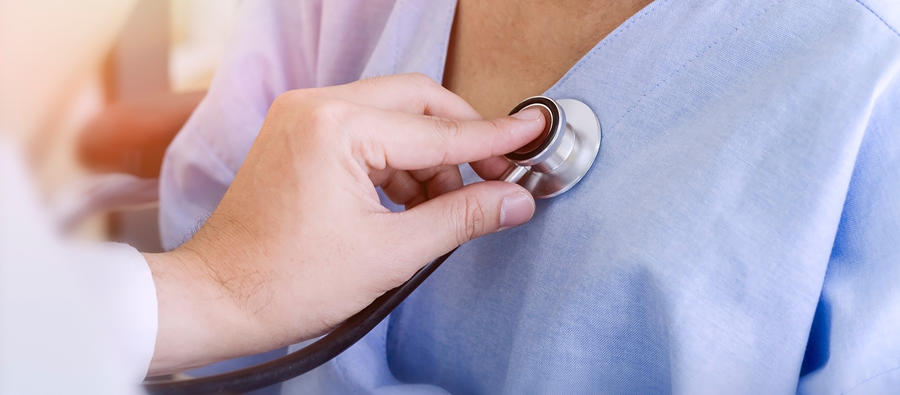 Advanced Heart Failure
The St. Elizabeth's Advanced Heart Failure Program is among the leading treatment programs in the New England region.
The St. Elizabeth's Medical Center Advanced Heart Failure team is expert at diagnosing and treating cardiomyopathies/heart failure as well as other complex conditions involving the heart.
The multidisciplinary team of cardiologists, cardiac surgeons, nurses, and support staff work with each patient to develop an individualized treatment plan.
The program has been recognized as:
The recipient of the 2017, 2018, and 2019 Get With The Guidelines®-Heart Failure Gold Plus Quality Achievement Award and 2016 Get With The Guidelines®-Heart Failure Silver Plus Quality Achievement Award for implementing specific quality improvement measures outlined by the American Heart Association/American College of Cardiology Foundation's secondary prevention guidelines for patients with heart failure
A regional center for outpatient intravenous Lasix infusion, which is a dedicated "Lasix Spa" to help patients manage unneeded salt and fluid retention to promote diuresis and improve symptoms of fluid overload
One of New England's centers offering implantation and management of the CardioMEMS HF system: an implantable, wireless monitoring sensor for outpatients with heart failure. The CardioMEMS HF System is the first and only FDA-approved heart failure monitoring device proven to significantly reduce hospital admissions for heart failure and improve quality of life for advanced heart failure patients.
Progressive program offering enrollment in innovative clinical trials and research studies
A tertiary referral program for tailored therapy of advanced heart failure as well as evaluation and management of patients for left ventricular assist devices (LVAD) and cardiac transplantation in collaboration with Massachusetts General Hospital
A SHOCK team center for the Northeast Steward Health Care region offering advanced mechanical support, including percutaneous LVAD and extracorporeal membrane oxygenation (ECMO) implanted by our interventional team
The Advanced Heart Failure Program supports the educational efforts of the Heart Failure Society of America. Learn more about heart failure by watching this educational video.
Our Team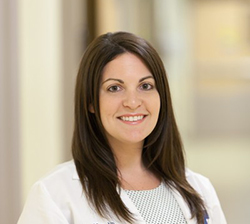 Jaclyn Lemoine, NP
Heart Failure Nurse Practitioner
Jaclyn Lemoine, NP is the heart failure nurse practitioner at St. Elizabeth's Medical Center. She obtained her Bachelor of Science in Nursing from Boston College in 2010 and then began her career as a registered nurse with a focus on cardiac patients, working on a telemetry unit and then in the Intensive Care Unit. Subsequently, she returned to Boston College and in 2016 completed her Master of Science in the Family Nurse Practitioner Program, during which she developed further clinical interest in heart failure. Jaclyn received her FNP board certification from the American Nurses Credentialing Center. In 2016 she joined the Cardiology Division at St. Elizabeth's Medical Center, where she has been caring for heart failure patients in her outpatient clinic and providing them with comprehensive education to help optimize their health. Additionally, Jaclyn oversees patients with the CardioMEMS remote pulmonary artery pressure monitoring system.
Margaret Michaelian
Lead Cardiovascular Research Coordinator