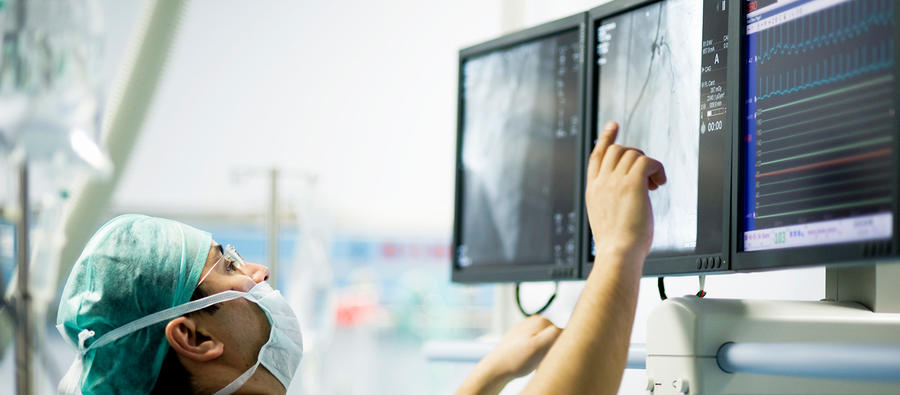 Center For Advanced Cardiac Surgery
Minimally Invasive Cardiac Surgery in Massachusetts
For advanced cardiac surgery options, we're not just the best choice in New England ‒ we're the only choice.
Our top-ranked surgeons at the Center for Advanced Cardiac Surgery at St. Elizabeth's Medical Center perform some of the most state-of-the-art cardiac surgeries available today. We offer advanced treatment options that range from complex cardiac surgeries to minimally invasive procedures to robotic-assisted procedures.
Each surgical procedure at the Center for Advanced Cardiac Surgery is tailored to the individual patient and is performed with a specially trained cardiac surgery team working together to provide comprehensive care before, during, and after surgery.
The Center for Advanced Cardiac Surgery holds a number of quality distinctions and awards for patient outcomes in overall recommended care, overall heart attack care, overall heart failure care, and overall surgical care.
Our honors include:
Conditions and Treatments
Patient Stories
Many patients who come to the Center for Advanced Cardiac Surgery have a story to share about their care, recovery, and success after surgery or other treatments.