Vascular & Endovascular Surgery
Vascular & Endovascular Surgery
Vascular & Endovascular Surgery
Vascular & Endovascular Surgery
Vascular and Endovascular Surgical Procedures at St. Elizabeth's
Vascular & Endovascular Surgery
736 Cambridge St.
Brighton, MA 02135
617-779-6504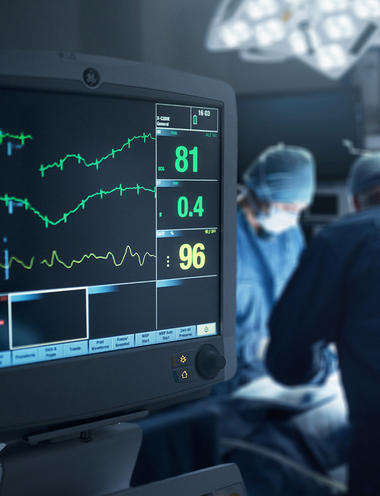 The Steward Center for Vascular and Endovascular Surgery at St. Elizabeth's Medical Center is home to the region's most advanced care for aortic conditions, carotid artery disease and peripheral vascular disease. Our surgeons are pioneers in the treatment of complex aortic disease and are often the last resort for patients who have run out of options. We have led national clinical trials of the latest technology for both complex aortic disease (aneurysms) and carotid artery disease.
Today, vascular surgery options range from open surgical to minimally invasive catheterization techniques commonly known as endovascular surgery. Vascular surgeons are the only specialists that are able to utilize all treatment modalities, including medical therapy, conventional open surgery, and catheter-based minimally invasive endovascular surgery in the management of a patient with vascular disease. Most patients who require intervention for either aortic aneurysms or peripheral vascular disease (PVD) can be treated with such minimally invasive measures.
Condition we treat include:
Abdominal Aortic Aneurysm (AAA)
Carotid Artery Disease
End-stage Renal Disease
Limb ischemia
Mesenteric Ischemia
Peripheral Aneurysms
Peripheral Arterial Disease (PAD)
Renovascular Disease
Thoracic Aortic Aneurysms and Dissections
Thoracic Outlet Syndrome
Varicose Veins/Chronic Venous Insufficiency
At St. Elizabeth's, the program provides a range of services including an IAC-accredited Vein Center, an in-office suite non-invasive Vascular Lab and also a specialized program, which provides highly specialized surgical care for those with routine and complex aortic disease. For these patients, care from a highly-specialized vascular surgeon is their only option.

TCAR Center of Excellence
St. Elizabeth's is a TransCarotid Artery Revascularization (TCAR) Center of Excellence for improving carotid artery disease treatment using the TCAR procedure. TCAR is a minimally invasive procedure that requires a small incision at the neckline just above the clavicle. The procedure also uses a special transcarotid neuro-protection system, which is designed to reduce the risk of stroke during the insertion of the stent. Results using this innovative procedure have proven superior to traditional carotid stent insertion.

Boston Magazine and Castle Connolly's Top Doctors
All of our vascular surgeons were named Boston Magazine's 2022 "Top Doctors," which designated them as the best in the region in their medical specialty.
Meet Mark Conrad, MD
Meet Scott G. Prushik, MD
Meet Frank B. Pomposelli, MD
Learn about the Vascular Surgery Clinical Trial at St. Elizabeth's Medical Center
Learn About Our Hybrid Operating Room
Vascular vs. Endovascular Surgery - What is the Difference?
primary_sub=VASCULAR SURGERY hospitals=elizabeth