Interventional Radiology
Interventional radiology is a sub-specialty of radiology utilizing minimally invasive, image-guided procedures to diagnose and treat disease.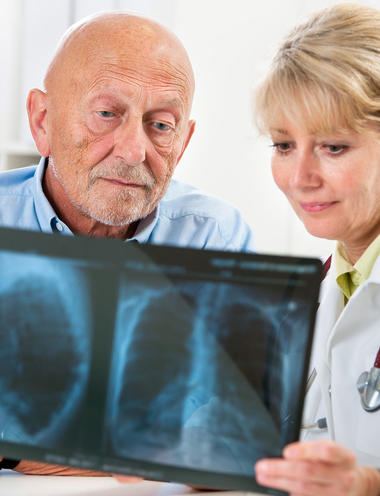 The concept behind interventional radiology is to diagnose and treat patients using the least invasive techniques currently available in order to minimize risk to the patient and improve health outcomes. These procedures have less risk, less pain and less recovery time compared to open surgery.
Interventional radiologists are medical doctors with an additional six or seven years of specialized training after medical school. All of our interventionalists are certified by the American Board of Radiology.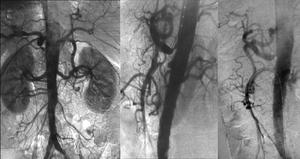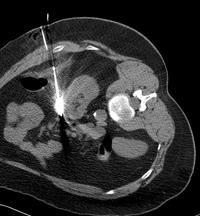 Interventional radiology originated within diagnostic radiology as an invasive diagnostic subspecialty. Interventional radiology is now a therapeutic and diagnostic specialty that comprises a wide range of minimally invasive, image-guided therapeutic procedures, as well as invasive diagnostic imaging. The range of diseases and organs amenable to image-guided therapeutic and diagnostic procedures are extensive and constantly evolving, and include, but are not limited to, diseases and elements of the vascular, gastrointestinal, hepatobiliary, genitourinary, pulmonary, musculoskeletal, and, the central nervous system. As part of interventional radiology practice, our physicians provide patient evaluation and management relevant to image-guided interventions in collaboration with other physicians or independently. Interventional radiology procedures have become an integral part of medical care. Many minimally invasive, image-guided procedures performed by interventional radiologists have actually replaced major surgical procedures.
Outpatient (and most inpatient) interventional radiology procedures are performed between 8 a.m. and 5 p.m., Monday through Friday, in the Main Radiology Department on CMP4.
Interventional Radiology Benefits
Interventional radiologists provide minimally invasive options as alternatives to more radical procedures or surgery. Interventional radiology provides many benefits to patients, including:
Less risk, less recovery time and less discomfort than surgery
Small to no incisions
Same day, minimally invasive procedures, allowing patients to quickly resume daily activities
The use of the latest advancements in high-tech imaging equipment for the most accurate diagnosis and treatment
Short wait times to schedule procedures
Typically performed without general anesthesia
Services Include:
Preparing for interventional radiology procedures is very important. Follow the link to read our pre-procedure instructions.
Interventional Oncology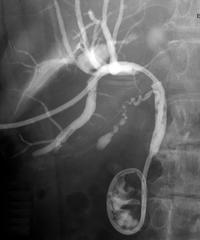 Interventional oncology, practiced by interventional radiologists, is one of four parts of a multidisciplinary team approach in the treatment of cancer and cancer related disorders. The others include medical oncology, surgical oncology and radiation oncology.
Interventional oncology procedures provide minimally invasive, targeted treatment of cancer. Image guidance is used in combination with the most current innovations available to treat various tumors while minimizing possible injury to other body organs. Most patients having these procedures are outpatients or require a one night stay in the hospital.
These procedures are frequently used in combination with other therapies such as chemotherapy to effectively treat many types of cancer. These techniques are also frequently an option for patients whose cancer cannot be surgically removed or effectively treated with systemic chemotherapy alone.
Therapeutic Procedures
Intraarterial Procedures

Chemoembolization (TACE)
Radioembolization

Percutaneous Ablation

Cryoablation
Radiofrequency Ablation (RFA)
Microwave Ablation
Supportive Procedures
Image-Guided Biopsy
Paracentesis or Thoracentesis
PICC Line Placement
Tunneled Catheter Placement
Port Placement
Percutaneous biliary drainage
Percutaneous Nephrostomy
Pleurx Catheter Placement
Stenting of Malignant Strictures
Portal Vein Embolization
Women's Health
Our services range from routine diagnostic exams, to in-depth consultations for women with pelvic and vein disorders.
Therapeutic Procedures
Uterine Fibroid Embolization
Pelvic Pain/ Pelvic Congestion / Ovarian Vein Embolization
Conditions Treated by Interventional Radiologists
Interventional radiologists treat multiple diseases and conditions using minimally invasive techniques and cutting-edge imaging technology.
Acute bleeding
Gastointestical bleeding
Hemoptysis - bronchial artery embolization 
Biliary Disease
Biliary obstruction
Infection of the biliary system
Cancer
Chemoembolization of liver tumors
Radioembolization (Yttrium-90)
Percutaneous ablation of liver tumors, kidney tumors and osteoid osteomas
Stenting of malignant bile duct strictures
Portal vein embolization
Gastrointestinal
Placement and maintenance of gastrostomy and gastrojejunostomy feeding tubes
Men's Health
Infertility – varicocele embolization
Pain Management
Kyphoplasty
Steroid injection
Percutaneous Biopsy
Image-guided soft tissue and bone biopsy
Percutaneous liver and kidney biopsy
Transjugular liver biopsy
Percutanous Drainage
Paracentesis
Thoracentesis
Percutaneous drainage of abscesses and fluid collections
Placement of chest tubes 
Portal Hypertension
TIPS
Variceal embolization
Obstructive Uropathy
Nephrostomy, nephroureterostomy and urteteronephrostomy
Ureteral stents
Percutaneous access for stone retrieval
Suprapubic drainage
Renal Failure
Tunneled central venous catheter
Venous Access
Placement of PICCs (peripherally inserted central catheters)
Placement of chest ports
Placement and maintenance of apheresis, and infusion catheters
Venous Thromboembolic Disease
Permanent and temporary caval filtration
IVC filter rretreival
Women's Health
Uterine fribroids
Pelvic pain / pelvic congestion syndrome
To learn more about our interventional radiologists, click on their names below.
Resources

The ACR Appropriateness Criteria® (AC) are evidence-based guidelines to assist referring physicians and other providers in making the most appropriate imaging or treatment decision for a specific clinical condition. Employing these guidelines helps providers enhance quality of care and contribute to the most efficacious use of radiology.