Bladder Cancer Center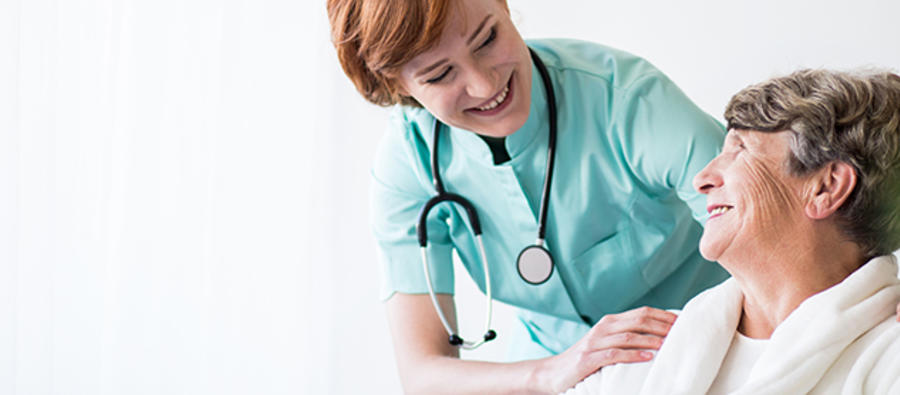 We are here to help you find what you need.
The Steward Bladder Cancer Center at St. Elizabeth's Medical Center is leading the way in New England for the treatment of bladder cancer and other genitourinary tumors.
Our multidisciplinary team of surgeons and oncologists is providing better outcomes for patients of all ages, especially those over the age of 75 who typically don't receive the most aggressive surgical treatment options available.
Nationally accredited with commendation by the Commission on Cancer of the American College of Surgeons, the Steward Bladder Cancer Center Recent offers the da Vinci® Cystectomy robotic surgical system, a minimally invasive approach that gives all patients access to curative treatments. 
Other treatment options available include:
Standard surgical care

Transurethral resection (TUR) with fulguration (surgery performed with a special instrument inserted through the urethra)
Partial cystectomy

Chemotherapy
Along with offering cutting edge technology, we guarantee quality care that is coordinated and seamless. Each patient meets with our urological surgeon, along with expert urological oncologists, radiation oncologists, hematology oncologists, nurse navigators, social workers and nutritionists to create a personalized treatment plan. Additional cancer care services at St. Elizabeth's include:
The Dana-Farber Cancer Institute 's Hematology Oncology Outpatient Center
Radiation Oncology Center complete with state-of-the-art technology, including a Varian linear accelerator and two 56-slice CT scanners
Comprehensive laboratory services
Nurse navigator
Pelvic rehabilitation clinic
Stoma and ostomy care
Social worker
Nutrition counseling
Community health screenings, prevention education and support groups
Our Team
Olga Kozyreva

Associate Medical Director/Genitourinary and General Medical Oncology
View Team Members
Resources
Robotic-assisted Radical Cystectomy

Robotic-assisted Radical Cystectomy - Radical cystectomy is commonly performed to treat bladder cancer where it has invaded the bladder wall.

Cancer.gov

National Cancer Institute provides in-depth, up-to-date information about all types of cancers, including bladder cancer.