Neurosurgery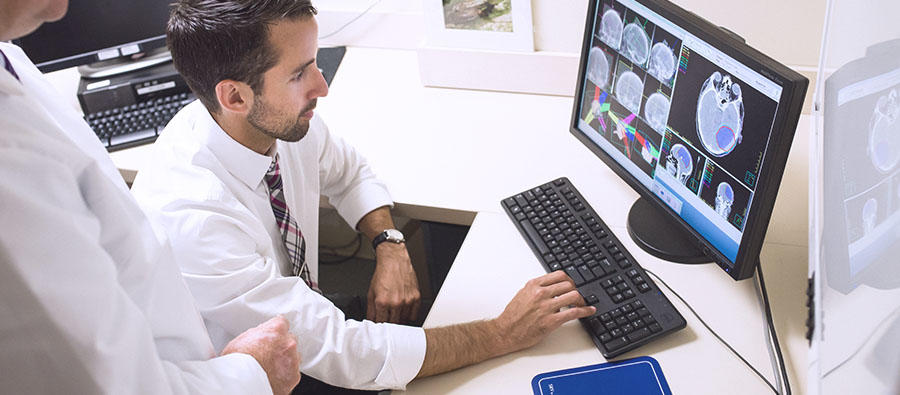 We are here to help you find what you need.
Together, St. Elizabeth's Medical Center and Boston Medical Center provide comprehensive care for neurosurgery patients of all ages.
Neurological Surgery at St. Elizabeth's 
Our full-service clinical and academic program provides patients with the newest treatments in this specialized field, using advanced image-guiding technology and minimally invasive and open techniques to provide safe and successful treatment of complex brain tumors, aneurysms, movement disorders, epilepsy, spine diseases, and more. And, our comprehensive stroke service, neuro-critical care specialists, and 24/7 board-certified neurosurgical coverage ensure patients receive exceptional care before and after surgery.
Our comprehensive care for neurology patients includes:
Brain Tumors
Cerebrovascular
Functional Brain Disorders
Hydrocephalus
Pediatric Neurosurgery
Peripheral Nerve
Spine Surgery 
Our physicians are now more accessible than ever: 
Our neurosurgery team, Dr. Stephen Gutting and Dr. R. Tushar Jha, are now accepting patients at Neurology Center of New England in Foxboro, MA in addition to their offices here at St. Elizabeth's. To check availability in Foxboro, call (781) 551-5812.