Meet the Neurosurgery Team
Stephen M. Gutting, MD, Chief, Neurosurgery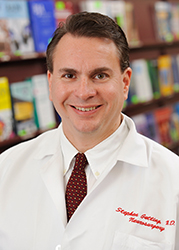 Dr. Gutting is the chief of neurosurgery at St. Elizabeth's Medical Center as well as a diplomate of the American Association of Neurological Surgeons. A graduate of the Medical College of Wisconsin, Dr. Gutting completed his residency at the Medical College of Wisconsin Affiliated Hospitals. His areas of special interest include cervical, thoracic and lumbar spine disorders, minimally invasive procedures, discectomy and decompressive laminectomy, complex spinal fusions and instrumentation, surgical treatment of normal pressure hydrocephalus, and cranial expertise in tumor removal, intracerebral hemorrhage, and subdural hematomas.
James Holsapple, MD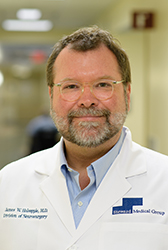 Dr. Holsapple is the chairman of the Department of Neurosurgery at Boston Medical Center and an Associate Professor of Neurosurgery and Pediatrics at Boston University School of Medicine. He is exceptionally skilled in treating patients who have brain tumors and meningiomas and has expertise in cerebrovascular neurosurgery, aneurysms, hydrocephalus, pituitary gland surgery, trigeminal neuralgia and medifacial spasm. He is board certified by the American Board of Neurological Surgery, earned his medical degree from the University of Kansas and trained in neurosurgery at Upstate Medical University in Syracuse, New York.
R. Tushar Jha, MD, MS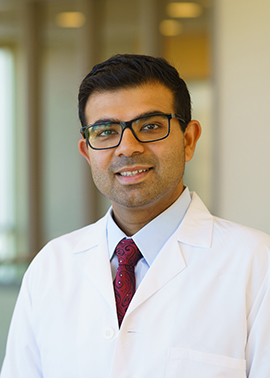 Dr. Jha specializes in complex cranial, skull base and cerebrovascular neurosurgery. He is board certified by the American Board of Neurological Surgery. Dr. Jha attended the University of Tennessee Health Science Center in Memphis for medical school. He completed his residency at MedStar Georgetown University Hospital, MedStar Washington Hospital Center in Washington, DC followed by a fellowship in complex cranial neurosurgery at the University of South Florida, Tampa and another fellowship in skull base/vascular neurosurgery at Tampa General Hospital.