Gynecology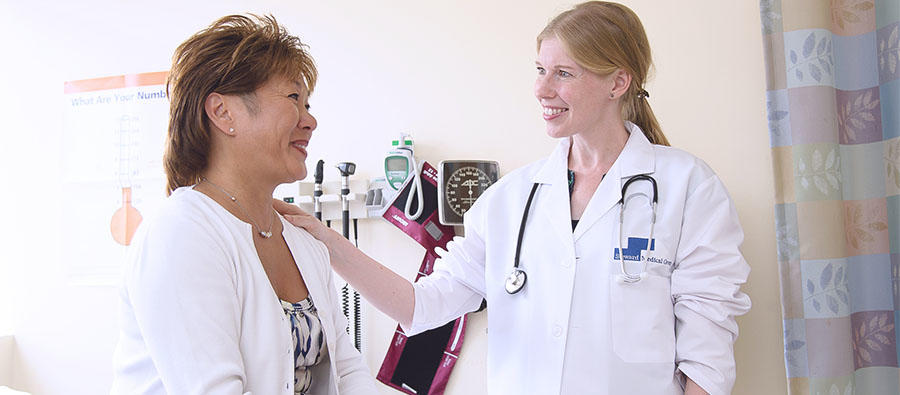 We are here to help you find what you need.
St. Elizabeth's offers a full range of gynecology and women's health services. The primary care physicians, obstetrician/gynecologists, specialists, nursing staff, and other health care professionals work together to provide patients with personalized, expert care.
Gynecology Services & Treatments at St. Elizabeth's
St. Margaret's Center for Women and Children at St. Elizabeth's Medical Center provides a broad range of services related to female reproductive and maternal health with compassionate, personalized care.
Gynecology services include:
Routine and preventive reproductive health check-ups for girls and women of all ages
Counseling, diagnostic evaluations and services related to fertility, family-planning and pregnancy
Regular and acute care for mothers and newborns
Diagnosis and treatment of cancer, venereal disease and other conditions relating to the female reproductive organs
Urogynecology
St. Elizabeth's Medical Center offers a comprehensive urogynecology program to assist women with conditions including:
Urinary incontinence
Post-surgical conditions such as pelvic organ prolapse, rectocele, and cystocele
Pregnancy-related orthopedic conditions
Urgency and frequency
Pelvic Pain
Interstitial cystitis: painful bladder syndrome
Vulvodynia: vulvar pain
Proctalgia: muscle spasm of the rectal area
Pudendal Neuralgia: inflammation of the Pudendal Nerve
 
In addition to medically and surgically treating a woman's issues related to the pelvic organs and the pelvic floor, St. Elizabeth's also offers Pelvic Floor Rehabilitation services which include: 
Manual therapy including trigger point release, myofascial release, scar massage and soft tissue mobilization
Biofeedback
Therapeutic exercises, including stretching and strengthening exercises
Behavioral modification
Patient education
Bladder retraining
Relaxation techniques
Ultrasound
Electrical stimulation
 
Women's Robotic Surgery offers patients the option of minimally invasive surgery using the state-of-the-art da Vinci® Surgical System. The da Vinci System enables surgeons to perform even the most complex and delicate procedures through very small incisions with unmatched precision.
Benefits include:
Shorter hospital stay
Less risk of infection
Less blood loss and fewer transfusions
Faster recovery
Less pain and scarring
Quicker return to normal activities