Atrial Septal Defect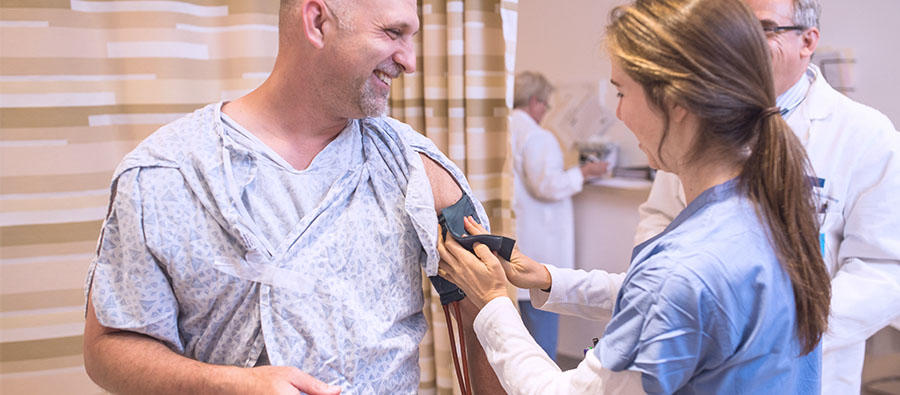 What is Atrial Septal Defect?
The atria are the the upper chambers of the heart. An atrial septal defect (ASD) is a hole in the wall between the left and right chambers of the atria. It is present at birth. Blood passes from the left atrium to the right atrium in babies born with ASD. This eventually can cause problems in the lungs.
Heart Chambers and Valves
Copyright © Nucleus Medical Media, Inc.
Causes, Risk Factors & Symptoms
Causes
ASD is occurs during fetal development. It is present at birth. Some cases may be caused by a genetic defect or abnormality inherited from a parent. Others can be caused by illnesses suffered by the mother during pregnancy. Most of the time, the cause is unknown.
Risk Factors
Factors that increase the risk of having a child with an atrial septal defect include:
Smoking by the mother during pregnancy
Down syndrome
Symptoms
Symptoms of atrial septal defect include:
Tiring easily during activity
Sweating
Rapid breathing, difficulty breathing, or shortness of breath
Ongoing respiratory infections
Poor growth
Irregular, rapid beating of the heart
Poor appetite
People with minor to moderate defects may show no symptoms. They may not begin to show symptoms until later in life.
Diagnosis & Treatment
Diagnosis
You will be asked about your symptoms and medical history. A physical exam will be done. A murmur may be heard when listening to the chest with a stethoscope.
Your doctor may need pictures of your heart. This can be done with:
Echocardiogram
Electrocardiogram
Doppler image
Cardiac catheterization
Chest X-ray
MRI of the heart 

–

 mostly done in adults
Your doctor may need to check the health of your arteries. This can be done with coronary angiography .
Treatment
Small defects that produce few or no symptoms may not require treatment. Many defects may close on their own without treatment. Talk with the doctor about the best treatment plan. Treatment options include:
Surgery
Surgery may be needed if large defects cause significant symptoms.
A procedure may also be performed that closes the opening without surgery. Performed in St. Elizabeth's cardiac catheterization lab, doctors insert a heart catheter in the inner part of the thigh. A closure device is inserted through this catheter.
Antibiotics
If your condition is repaired through surgery, you may need to take an antibiotic before you have dental procedures.
Prevention
The condition is a congenital defect with unknown causes. There are no preventive measures. Early diagnosis and treatment can help prevent complications.