Catheterization Lab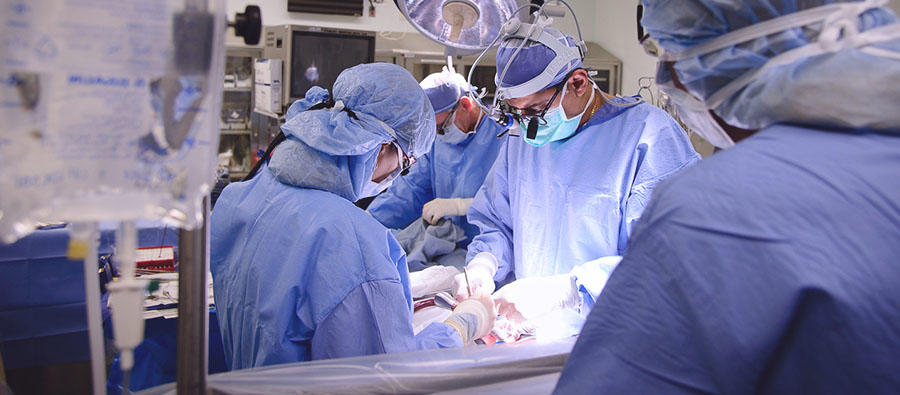 We are here to help you find what you need.
The state-of-the-art catheterization lab at St. Elizabeth's Medical Center, staffed by specially trained physicians, registered nurses, and technologists, uses catheter-based techniques to quickly and accurately diagnose and treat various forms of heart disease without surgery.
Cardiac Catheterization Lab
Catheters are small tubes inserted into a blood vessel through a small incision and visualized under X-ray to allow assessment of cardiac function and viewing of blood vessels for blockages. Catheter-based techniques cause less discomfort and reduce recovery times for patients.
St. Elizabeth's cardiologists perform more than 1,500 cardiac catheterization procedures annually. Diagnostic and interventional cardiac catheterization procedures are offered in one convenient location, giving patients access to the latest imaging services, equipment, and facilities.
Catheterization procedures include:
Coronary and Bypass Graft Angiography
Percutaneous Coronary Interventions
Other Interventions

Pericardiocentesis
Balloon Aortic and Mitral Valvuloplasty
VADS (Percutaneous Ventricular Assist Device)

Pulmonary Angioplasty
Pulmonary Hypertension Assessment
Structural Heart Procedures

Atrial Septal Defect (ASD) Closure
Patent Foramen Ovale (PFO) Closure
Transcatheter Aortic Valve Replacement (TAVR)
Our Team
Lawrence Garcia

Cardiology & Vascular Medicine, Cath Lab & Electrophysiology, Diagnostic Cardiology Services

Joseph Carrozza

Cardiology & Vascular Medicine, Cath Lab & Electrophysiology
Resources
Heart.org

Learn more about cardiac catheterization (cardiac cath or heart cath), a procedure to examine how well your heart is working.