Geriatric Psychiatry
The St. Elizabeth's Medical Center Geriatric Psychiatry Program offers individualized care in a warm, secure and supportive environment.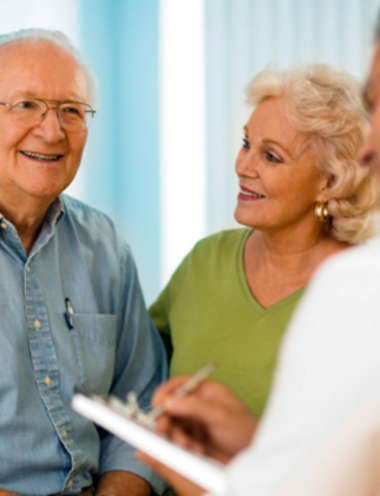 The new state-of-the-art facility, located on the premises of Carney Hospital, has been designed to meet the specific and unique needs of adults ages 55 and older. Our dedicated multidisciplinary team of geriatric specialists works with the patient, family, and referring health care professionals to develop a course of treatment that promotes recovery for a variety of acute behavioral health conditions, including:
Dementia
Depression
Anxiety
Bipolar illness
Psychotic disorders
The program offers an array of therapeutic activities, including pet therapy, music therapy, and groups geared to preserving function and optimizing the patient's well-being.
Our services are covered in whole or part by most major insurance plans and Medicare.
For admission and referral information, please call 617-506-4520. All inquiries and referrals are strictly confidential.
Resources

The American Association for Geriatric Psychiatry (AAGP) is the only national association that has products, activities and publications, which focus exclusively on the challenges of geriatric psychiatry.