St. Elizabeth's Medical Center Implants 100th Successful Watchman Left Atrial Appendage Closure Device to Treat Atrial Fibrillation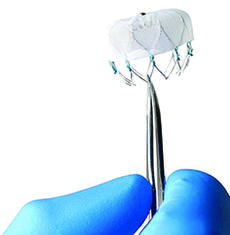 Brighton, MA – The Cardiovascular Services team at St. Elizabeth's Medical Center recently performed the hospital's 100th implant of the WATCHMAN™ Left Atrial Appendage Closure (LAAC) Device on a patient with atrial fibrillation (AF). As one of only a few hospitals in the greater Boston area to offer the WATCHMAN device, St. Elizabeth's provides this first-of-its-kind implant to indicated patients with AF. 
John "Jack" Wylie, MD, the Director of Electrophysiology for Steward Health Care, and his team performed the 100th implant. An estimated six million Americans are affected by AF, which is an irregular heart rhythm. People with AF have a five times greater risk of stroke than those with normal heart rhythms. 
 
"The WATCHMAN device is a potentially life-changing treatment option that offers my AF patients who have difficulty taking blood thinners an alternative to prevent stroke," said Dr. Wylie. "We are very excited to have performed the 100th implant at St. Elizabeth's and are proud to offer patients with options for their course of treatment."
 
The WATCHMAN device works by closing off an area of the heart called the left atrial appendage (LAA) to keep harmful blood clots that can form in the LAA from entering the blood stream and potentially causing a stroke. By closing off the LAA, the risk of stroke may be reduced, and, over time, most patients are able to stop taking warfarin or other blood thinners.
The device has been implanted in more than 100,000 patients worldwide and is done in a one-time procedure. It is a permanent device that doesn't have to be replaced and can't be seen outside the body. The procedure is done under general anesthesia and takes about an hour. Patients commonly stay in the hospital overnight and leave the next day.
 
"Everyone at the Cardiovascular Center at St. Elizabeth's congratulates cardiologist John Wylie, MD, and his team on performing the 100th WATCHMAN device implant," said Joseph Patrick Carrozza, Jr., MD, St. Elizabeth's Chief of Cardiovascular Medicine. "Dr. Wylie is an expert at implanting the WATCHMAN device and we are very fortunate to be able to offer these services to our patients."
 
For more information, contact the St. Elizabeth's Medical Center Electrophysiology Service at 617-789-3187 or visit www.semc.org/cardiac.
###