Nationally Renowned Hand and Upper Extremity Surgeon Charles Day, MD, MBA Joins St. Elizabeth's Medical Center Department of Orthopedics
August 29 2016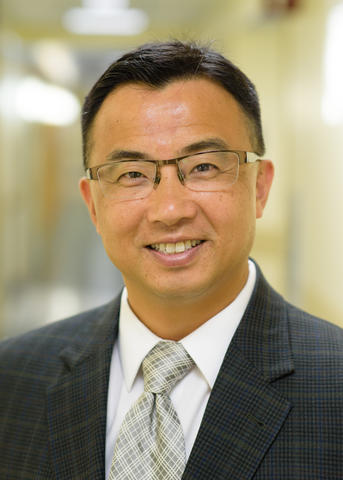 BRIGHTON – St. Elizabeth's Medical Center, a member of Steward Health Care, is pleased to announce that Charles Day, MD, MBA, a nationally renowned expert in hand, wrist and elbow surgery, has joined the Department of Orthopedic Surgery. With his broad experience and expertise, the addition of Dr. Day will enhance patients' access for hand, wrist and elbow injuries and conditions.
Dr. Day served as the Chief of Orthopedic Hand & Upper Extremity at Beth Israel Deaconess Medical Center from 2005 to 2015. He is a leading researcher in his field and has won numerous research and teaching awards. He has a special clinical expertise in hand and wrist surgery; treatment of  carpal tunnel syndrome, hand tendonitis, bumps/lumps in the upper extremity, hand/wrist trauma, hand/ wrist arthritis and wrist reconstructions, as well as tennis elbow, golfer's elbow, cubital tunnel and other elbow conditions, both surgical and non-surgical.
"I look forward to the opportunity of serving the medical needs of the patients of St. Elizabeth's Medical Center and providing them with enhanced access to high quality care for their hand, wrist and elbow treatment needs," said Dr. Day.
Dr. Day's educational/ training credentials include:
Fellowship: Rabkin Medical Education Fellow at the Shapiro Institute for Education and Research at Harvard Medical School
Fellowship: Orthopedic Hand Surgery at the Barnes-Jewish Hospital at Washington University in St. Louis, Missouri
Residency: Orthopedic Surgery at the University of Pittsburgh Medical Center in Pittsburgh, Pennsylvania, where he also completed a fellowship in orthopedic research
Internship: General Surgery at the University of Pittsburgh Medical Center
Medical Education:  University of California in San Francisco, California. Dr. Day also holds an MBA which he earned at the University of Pittsburgh
College:  Stanford University in Palo Alto, California
Dr. Day is currently an Associate Professor of Orthopedic Surgery at Harvard Medical School. He has served extensively in administrative leadership positions as well as on numerous national committees. He is a member of multiple professional societies where he has also held leadership positions, including the American Academy of Orthopaedic Surgery, the American Society for Surgery of the Hand, The Academy of Harvard Medical School, and the American Orthopedic Association. Dr. Day has also lectured nationally and been published extensively in academic journals.  Moreover, he has been named as one of Boston Magazine's Top Docs in Hand Surgery multiple times.
To schedule an appointment with Dr. Day please call the Bone and Joint Center at St. Elizabeth's Medical Center at 617-779-6500 or to learn more about the department visit www.semc.org
About St. Elizabeth's Medical Center
St. Elizabeth's Medical Center is a major academic medical center affiliated with Tufts University School of Medicine.  Areas of medical excellence include vascular and endovascular surgery, cardiology, neurosciences, general and robotic surgery, bariatric surgery, women's health, high-risk obstetrics, bone and joint health, hematology/oncology, pulmonary medicine and emergency medicine.  St. Elizabeth's is a member of Steward Health Care, which is the second largest health care system in New England.  Visit St. Elizabeth's online at www.semc.org.