Overview
The St. Elizabeth's Medical Center Podiatry Surgery Residency Program is accredited by the Council on Podiatric Medical Education. The program is approved for a total of six residents with two resident positions in each year of the three-year program. The residency is designed with a rotational structure with an emphasis on resource based, competency driven, assessment validated training. The resident is provided with a greater responsibility in patient care and decision making as they progress through their training. These experiences coincide with a complementary curriculum of advancing didactic study. The residents and attendings have teaching responsibilities to students, medical staff/house officers and the surrounding communities. Research activity is encouraged and a requirement for program completion.
Affiliations with all of the podiatric medical schools allow fourth-year podiatric medical students to rotate through St. Elizabeth's Medical Center on a monthly basis to augment their clinical curriculum. Externs are actively involved in the clinic, operating room, patient floors, emergency department and all didactic activities.
Faculty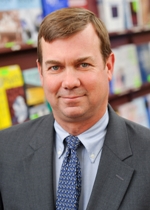 Alfred Phillips, DPM, FACFAS
Chief, Division of Podiatry
Faculty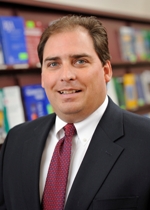 John T. Marcoux, DPM, FACFAS
Program Director, Podiatric Residency
Salary & Benefits
PGY1   $63,107
PGY2   $66,923
PGY3   $69,375
15 days of vacation
12 sick days

5 CME days for conferences/seminars
Rotations
In addition to St. Elizabeth's Medical Center, the residents rotate through several other regional health care facilities.
Didactics
St. Elizabeth's Medical Center's podiatric residents will attend formal lectures both internally and at nearby institutions.
Residents
View a list of our residents of the Podiatry Residency Program.
Applying
Residents will be eligible for appointment to St. Elizabeth's Medical Center Podiatric Surgical Residency Program if they have graduated from an accredited United States Podiatric Medical School.