The multidisciplinary team at St. Elizabeth's works closely with each other and with patients, educating and helping them decide which surgical weight loss option is best for them. Our team is led by two highly respected surgeons, a primary care physician, experienced nurse coordinators, nutritionists, physical therapists, psychiatrists and psychologists. We are all deeply committed to making your experience at the Center for Weight Control as successful as possible.
Nicole Pecquex, MD, Director of Steward Centers for Weight Control, Bariatric Surgeon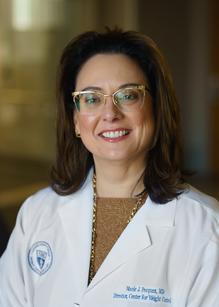 Nicole Pecquex, MD, is a board-certified surgeon and the director of Steward Center for Weight Control. She has completed an advanced laparoscopic fellowship training and has surpassed more than 1,000 surgeries, which include laparoscopic gastric bypass and vertical sleeve gastrectomy combined. Dr. Pecquex has been a member of St. Elizabeth's Medical Center's surgical staff since 2004. 
Matthew Lemaitre, MD, Bariatric Surgeon, Steward Center for Weight Control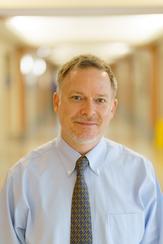 Dr. LeMaitre is a minimally invasive surgeon who specializes in weight loss surgery. After years of practice in New Jersey, he brings a wealth of technical experience in laparoscopic sleeve gastrectomies and revision bariatric surgeries. Originally from Andover, he went to medical school at Tufts University School of Medicine and residency at UMass Medical School in Worcester.  He completed a Fellowship in minimally invasive and bariatric surgery at Hackensack University Medical Center.
Stephen Vandor, MD, Medical Director of Steward Center for Weight Control
Stephen Vandor, MD, is the medical director for Steward Center for Weight Control and serves as a primary care physician in the Steward® Medical Group, Newton Internal Medicine practice. He is board certified in internal medicine and earned his medical degree at Michigan State University. Dr. Vandor is each patient's partner in helping them reach and maintain their weight loss goals. 
Natasha Martin, MSN, F-NP, Nurse Practitioner
Natasha Martin is a board-certified family nurse practitioner. She has held positions at Beth Israel Deaconess Medical Center, Boston, including registered nurse in the Organ Transplant Surgery Unit and in Cardiothoracic Surgery. Her clinical experience includes pediatric care at Massachusetts Hospital School, women's health care at Cambridge Health Alliance, and adult care at the Joseph M. Smith Community Health Center as well as the Community Healthcare Center of Cape Cod. She previously held a position as an adult medicine practitioner at the Greater New Bedford Community Health Center. She was also a contributing author to a Diabetes Resource Guide developed for and used by the YMCA of the USA.
Martin received a Bachelor of Science in Exercise Physiology from the University of Massachusetts, Boston, a Bachelor of Science in Nursing from Simmons College, Boston, and a Master of Science in Nursing from the University of Massachusetts, Boston.
Alysha Gebo, RD, Registered Dietitian
Alysha Gebo, RD, received her undergraduate degree in dietetics from Framingham State University and is currently working towards her master's degree in Psychology, specializing in addiction and compulsive disorders, from California Southern University. Alysha is committed to helping her clients reach their goals and change their lives in a healthy and sustainable way.