Meet the Urology Team
Ingolf A. Tuerk, MD, Ph.D.
Dr. Tuerk is a world-renowned expert in minimally invasive laparoscopic, robotic prostatectomy, and urologic oncology surgeries and has pioneered several laparoscopic techniques, including radical and partial nephrectomy, radical prostatectomy, right side donor nephrectomy and radical cystectomy with continent urinary diversion. St. Elizabeth's new 11-room operating suite renovation serves as the perfect forum for Dr. Tuerk's expertise. With more than 1,000 robotic radical prostatectomies performed in the last two years, Dr. Tuerk is the most experienced robotic surgeon in New England.
Dicken S. C. Ko, BSc, MD, FRCSC, FACS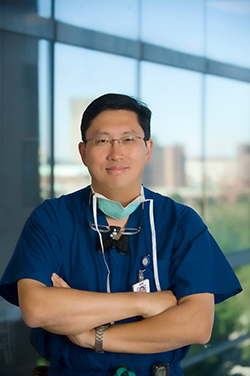 Dr. Ko earned a Bachelor's in Physiology/Biology from the University of British Columbia and a medical degree from Queen's University. He completed his residency in urology at the University of British Columbia and fellowship in transplantation at Massachusetts General Hospital. Dr. Ko was dually appointed to the staff of the Departments of Urology and Surgery at Massachusetts General Hospital in 1997 where he was a part of the urology and abdominal organ transplantation program (kidney, liver, and pancreas transplantation). From 2004 to 2012, Dr. Ko was promoted to the Surgical Director of the Renal Transplant Program.
Jairam R. Eswara, MD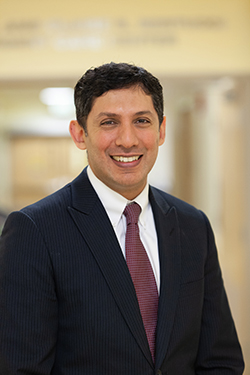 Dr. Eswara joins St. Elizabeth's Medical Center as a urologic surgeon and one of the only physicians in the greater Boston area with specific training and expertise in urologic trauma and reconstruction, including urethral reconstruction, ureteral reconstruction, artificial urinary sphincters, penile prostheses, male and female slings, urinary diversions, sacral neuromodulation, and other trauma and reconstructions of the genitourinary system. In addition, he treats BPH, kidney stones, neurogenic bladder, penile and urethral cancer, renal and bladder cancer, prostate cancer, kidney cancer, testis cancer, male and female voiding dysfunction, urethral stricture disease, ureteral strictures, urinary diversions, urinary tract fistulae and continent urinary diversions.
Dr. Eswara joins St. Elizabeth's from Brigham and Women's Hospital. Prior to that, he was an attending surgeon at Massachusetts General Hospital and Barnes-Jewish Hospital in St. Louis. He is board certified in urology. Dr. Esward completed a fellowship in urologic trauma and reconstruction at Washington University School of Medicine and his residency in urology at Massachusetts General Hospital. He earned his medical degree at Harvard-MIT Health Sciences and Technology and Harvard Medical School. 
David R. Staskin, MD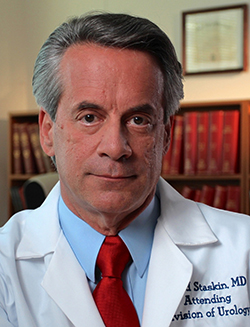 Dr. Staskin, an expert in benign disease of the prostate and voiding problems in men including incontinence, is also known to medical students as the author of the gold standard textbook for female urology and urogynecology, Female Urology and Urogynecology. While at Boston University, Dr. Staskin built a strong practice treating patients suffering from neurogenic bladder and voiding problems and plans to do the same at St. Elizabeth's. In the coming months, Dr. Staskin will continue to build St. Elizabeth's Center for Continence and Pelvic Floor disorder, Boston's only truly multidisciplinary center for men and women suffering from pelvic floor conditions.
Oneeka Williams, MD, MPH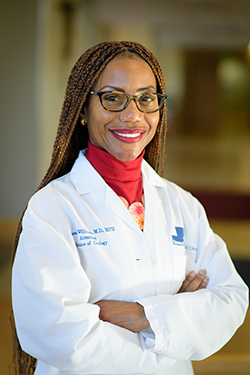 Dr. Williams is a passionate cornerstone of the St. Elizabeth's Center for Incontinence and Pelvic Floor disorder. With a background at some of Boston's leading academic medical centers, including Massachusetts General Hospital, Dr. Williams treats patients for a variety of conditions with a focus on female incontinence and general urological issues.
Abdul-Rahman Babeir, MD
Dr. Babeir specializes in general urology and urologic surgery, as well as robotic surgery, BPH, and genitourinary malignancy. Dr. Babeir's background includes completing a fellowship in Urology at St. Elizabeth's Medical Center. 
Affiliated Physicians
We also partner with top doctors within the community. These doctors are valued partners in the urology care services we provide.
Gary C. Bolgar, MD
Leonid Kotkin, MD
H. David Mitcheson, MD
For more information, or help finding a doctor, call us at 617-787-8181.