Pulmonary Medicine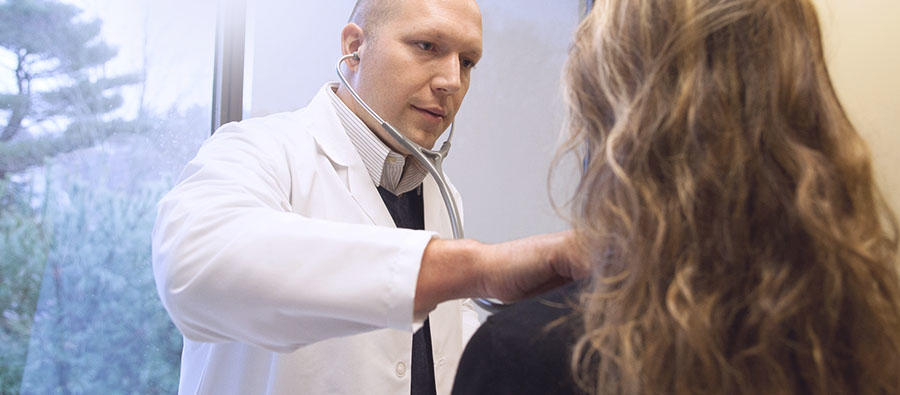 We are here to help you find what you need.
At St. Elizabeth's Medical Center, our pulmonary, critical care and sleep medicine team addresses multiple debilitating conditions, including shortness of breath, asthma, chronic obstructive pulmonary disease (COPD), bronchitis, emphysema, and interstitial lung disease.
Our team is dedicated to improving your quality of life. Our program provides treatment for:
Advanced Obstructive Lung Disease
Interstitial Lung Disease    
Occupational Lung Disease
Pulmonary Hypertension
Thoracic Cancers
Pleural Diseases
In addition, our physicians offer programs in:
Critical Care/Respiratory Intensive Care
General Pulmonary Medicine
Interventional Pulmonology
Respiratory Therapy and Pulmonary Function Testing
Sleep Medicine
Lung Cancer Screening Program
St. Elizabeth's lung cancer screening program, managed in conjunction with the Department of Radiology, is one of only a few local hospitals to offer patients lowest-dose CT scans in the region.
Broncial Thermoplasty
For severe persistent asthma patients, 18 years and older, whose asthma is still not well controlled despite the use of daily medications, we offer Bronchial Thermoplasty, which is an outpatient procedure that has been clinically shown to improve asthma quality of life and the following benefits:
Reduction in asthma attacks
Reduction in emergency room visits for respiratory symptoms
Reduction in hospitalizations for respiratory symptoms
Reduction in days lost from work/school/other activities due to asthma