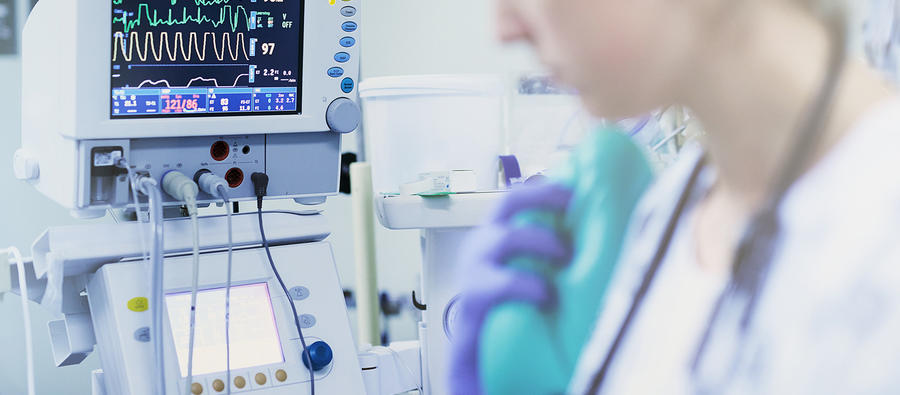 Vascular Medicine & Intervention
The vascular medicine service at St. Elizabeth's Medical Center was founded over 40 years ago and is still one of the leading sections of vascular medicine in Boston.
This service is led by Lawrence Garcia, MD, an internationally recognized expert in the evaluation, management and interventional treatment of peripheral vascular disease. Alireza Vaziri, MD, who trained at the Cleveland Clinic leads St. Elizabeth's non-invasive peripheral vascular lab. Tariq Bhat, MD, who trained at St. Elizabeth's Fellowship program, leads the interventional section. These physicians lead the program that delivers state-of-the-art treatments, both medical and interventional, for our patients with peripheral vascular disease.
The department conducts cutting-edge research and leads several international clinical trials investigating therapies for the treatment of patients with peripheral vascular disease. In addition, we are the only National Institutes of Health (NIH) recognized Level 1 team for treating carotid artery disease with carotid revascularization throughout the Steward Health Care System[GL1]  in the Northeast region.
Our onsite, state-of-the-art Interventional Peripheral Vascular Lab is staffed by specially trained physicians, registered nurses, and technologists who use interventional- and revascularization-based techniques to treat various forms of vascular disease. St. Elizabeth's Non-Invasive Peripheral Vascular Lab provides the full range of non-invasive testing necessary for the evaluation and management of arterial and venous vascular diseases. Both labs are accredited by the Intersocietal Accreditation Commission.
The following conditions can be treated with endovascular (catheter-based) interventions or surgical revascularization:
Abdominal Aortic Aneurysm (AAA)
Carotid Artery Disease
Deep Venous Thrombosis
Mesenteric Intestinal Ischemia
Peripheral Artery Disease (PAD)

Limb ischemia

Acute
Chronic
Gangrene
Salvage

Pulmonary Embolism
Renovascular Disease
Thoracic Aortic Aneurysm
Varicose Veins/Chronic Venous Insufficiency
Visceral Artery Aneurysms
Hear from a Patient