Hearing Aids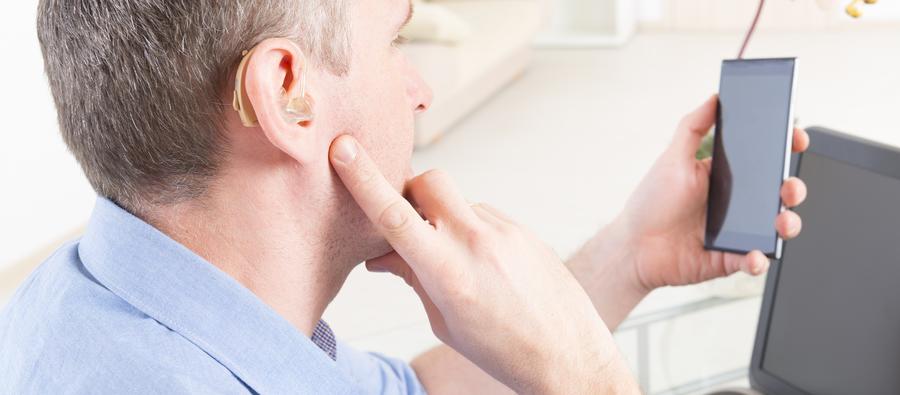 We are here to help you find what you need.
Hearing aids are available in many different sizes and styles. Thanks to advancements in digital technology and miniaturization of the internal components, many of today's hearing aids are sleek, compact, and virtually invisible – offering size and technology solutions to a wide range of hearing aid wearers.
Advances in digital hearing aid technology include:
Bluetooth® connectivity in hearing aids makes it possible to stay connected to a number of electronic devices, including phones, televisions and tablets, and greatly expand the hearing aid wearing experience.
 
Directional microphones amplify the sound in front of a listener, which can help in challenging, noisy environments.
 
Digital sound processing available in modern hearing aids is also designed to decrease background noise and improve speech understanding in both quiet and in noisy environments.
 
Our hearing aid, implantable and semi implantable device manufacturers include:
Signia (formerly Siemens)
Phonak
GN Resound
Oticon
Widex
Starkey
EarLens
Maxum
Envoy
MEDEL
Cochlear Corp.
All hearing aids sold though the Hearing Aid Center:
Are digital and programmed on the computer by an audiologist or hearing instrument specialist to provide best sound for your specific hearing loss.
Are offered at four different levels of digital hearing aid technology (entry, low, mid and high-end). Each increase in the level of technology offers more advanced performance in difficult listening environments.
Come with a standard three-year warranty on all hearing aid models.
Come with a standard three-year loss and damage on all hearing aid models.
At the time of your hearing aid consultation, your audiologist will guide you through the numerous options available to you. If you decide to purchase a hearing aid you will have a 30-day trial period from when you receive your hearing aid(s) to return the product for full purchase price of the device.