We are open for all your health care needs. Visitor restrictions still apply.
St. Elizabeth's Medical Center
Substance Abuse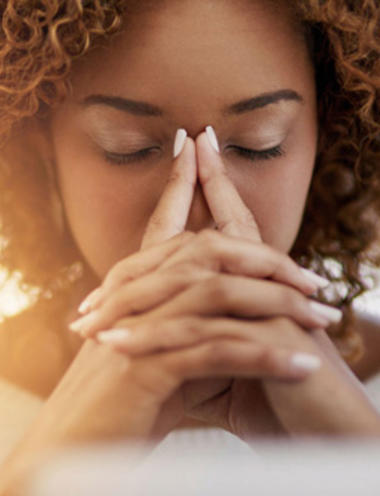 St. Elizabeth's Comprehensive Addiction Program (SECAP) – the oldest detox program in Boston.
The Department of Addiction Medicine at St. Elizabeth's Medical Center is currently a very active division of Internal Medicine providing comprehensive and multi-dimensional care for individuals with Substance Use Disorder (SUD) particularly opioids, alcohol and benzodiazepines. The program provides the following services:
Inpatient Detox
St. Elizabeth's Comprehensive Addiction Program (SECAP), founded in 1976, is Boston's oldest hospital-based program and the only Level 4 certified, Medically Monitored inpatient detoxification program in Massachusetts. Annually we provide care for over 1,000 patients.
The program's capacity is 14 beds on any given day. Patients are admitted in a hospital environment, which means around the clock monitoring by nursing staff and daily physician visit. Patients have access to all hospital's services such as radiology, lab, physical therapy, even subspecialty consult services if needed. This is the unique aspect of our program that by BSAS definition places us at a level IV category.
We provide care for a wide variety of addictions. Our treatment protocols for opioids, alcohol and benzodiazepine dependence are evidence-based and symptom triggered and adjusted per individual needs. Our team has been successfully detoxing patients from opiates, alcohol, benzodiazepine, using buprenorphine-naloxone (Suboxone), chlordiazepoxide (Librium), and oxazepam (Serax).
There is no FDA approved medication for cocaine or other stimulant withdrawals, therefore we do not offer a universal protocol, but patients with cocaine use disorder can also be treated here by receiving medications commonly known as comfort meds.
Our team also offers a comfortable path for patients who are interested in tapering off buprenorphine-naloxone (Suboxone), Ultram, and other substances resulting in dependence on individual bases.
The length of stay depends on the drug of choice and individual's need but on average is 3.5-4 days for opiates and alcohol and 7 days for benzodiazepines. Patients have immediate access to all hospital resources such as radiology, labs, medical and psychiatric consultations which makes providing care for patients with underlying medical conditions possible.
During the course of hospitalization, patients will meet with detox counselors on daily basis. Counselors engage patients in group therapies, meditation, individual counseling, and discharge planning. Family meetings are also facilitated by our detox counselors per patient's or family's request.
Mutual help groups (Friends of SECAP, AA) provide on-site support to aid in the transition to outpatient care.
To contact the SECAP Detox program, call 617-789-2574.
Unit Coordinators: Colleen White, Tina Robinson, Anna Roberto
Inpatient Consult Service
SECAP's on-call physician is available to provide consultation services to all St. Elizabeth's Medical Center's patients with Substance Use Disorder who are admitted for medical, surgical, maternity or psychiatric conditions.
To access the consult service, use the Page-me system to contact the on-call physician.
Outpatient Addiction Treatment
St. Elizabeth's Medical Center's outpatient addiction treatment programs offer medication assisted treatment (MAT), intensive outpatient programs (IOP), group therapy sessions and individual counseling for patients with Substance Use Disorder. The admission to our outpatient program is open to the general public. The cost is covered by most insurance however some patients may require a referral from their primary care provider.
Outpatient Medication Assisted Treatment (MAT)
Over 2.6 million people in the U.S. suffer from Opioid use disorder according to the Substance Abuse and Mental Health Services Administration. Since 2001, the number of people who have fatally overdosed on prescription opioids has more than tripled, and the number of people who have died from opioid overdoses has increased more than 600 percent.
Alcohol Use Disorder (AUD) in the United States is even more prevalent. According to the 2018 NSDUH, 14.4 million adults ages 18 and older (5.8 percent of this age group) had AUD. This includes 9.2 million men (7.6 percent of men in this age group) and 5.3 million women (4.1 percent of women in this age group).
Only about 7.9 percent of adults who had AUD in the past year received treatment. This includes 8.0 percent of males and 7.7 percent of females with AUD in this age group.
According to the same data, an estimated 401,000 adolescents ages 12–17 (1.6 percent of this age group) had AUD. This number includes 173,000 males (1.4 percent of males in this age group) and 227,000 females (1.9 percent of females in this age group). About 5.0 percent of youth who had AUD in the past year received treatment. This includes 5.6 percent of males and 4.6 percent of females with AUD in this age group.
Researches show that MAT is the Gold Standard to treat Substance use disorder and significantly reduce the mortality and morbidity caused by addiction. At our Outpatient Addiction Treatment program, an Addiction Specialist (a physician who is board certified or board eligible in Addiction Medicine) offers the patients a variety of treatments for their disease and connects them to other resources that are also available through our program.
At SECAP, MAT we offer buprenorphine/naloxone (Suboxone), oral and injectable naltrexone (Vivitrol), disulfiram (Antabuse), and acamprosate (Campral). We will be offering sublocade (injectable Suboxone) in near future.
We do not offer methadone but we can help to connect patients who are interested in pursuing methadone treatment to our sister program at Brighton Marine.
To contact the SECAP MAT, program call 617-562-5378.
Unit Coordinator: Rosano Oliveira
Outpatient Psycho-Social Support
The key to a successful recovery is engaging in both medical and counseling services. The combination of medication-assisted treatment and behavioral health provides a strong foundation for recovery.
The Outpatient Psycho-Social service at SECAP, licensed by the Department of Public Health, offers outpatient services geared toward all demographic groups except for pediatrics with tailored programs at various levels of intensity to meet individual needs.
Day Treatment: SECAP's day treatment program is held Monday through Friday, 9 a.m. to 1 p.m., and offers short-term (one or two weeks), intensive treatment for individuals in early recovery or after a relapse. Family involvement is encouraged.
Evening Treatment: SECAP's evening treatment provides intense psych-education about the nature of addiction, client's roles and responsibilities in their recovery, and offers support to help achieve the goal of continued sobriety. 
Services for Families: SECAP's staff is committed to assisting family members in a variety of ways, including guiding them to SECAP services or to group meetings.
Interventions
Family education
Family support groups
Referral to other services, including halfway houses and community programs
Substance Abuse Groups and Counseling
Following day or evening treatment, most individuals seek the structure and support of an ongoing group. In addition to one-on-one counseling, SECAP offers group support, including:
Early sobriety group
Family support group
Individual substance abuse counseling
Marijuana recovery support group
Men's recovery group
Mother-Child Addiction Treatment (MCHAT), which is an addiction program and parenting support group for pregnant women with children up to one year of age
Older adult group
Opiate recovery support groups
Relapse prevention group
Seeking safety group for women with post-traumatic stress syndrome and addiction
Treatment-intensive outpatient group
Women's recovery group
Young adult group
To contact SECAP's psycho-social programs, call 617-789-2916.
Detox Counselors: Susan Mariano and Ala Shield
Referral
The Department of Addiction Medicine at St. Elizabeth's Medical Center collaborates closely with other departments within the hospital.
Many patients with Substance Use Disorder suffer from other comorbidities such as infectious diseases (HIV, Hepatitis B, Hepatitis C), psychiatric disorders (anxiety, depression, bipolar mood disorder, post-traumatic stress disorder, schizophrenia), cardiac and pulmonary diseases as a result of smoking (COPD, coronary artery disease, hypertension). A patient may be pregnant.
We can help our patients access the other subspecialties offered at St. Elizabeth's Medical Center, including:
Infectious Disease
Pulmonary
Cardiology
Psychiatry
OB-GYN
Resources

We are proud to be affiliated with the Allston-Brighton Substance Abuse Task Force whose mission is to prevent substance abuse in our community. The Allston-Brighton Substance Abuse Task Force educates members of the local school community and the community-at-large on the dangers of underage drinking, prescription drug use, and narcotics. By raising awareness about drug addiction within the community, the Task Force aims to introduce a dialogue a dialogue between children and their parents as a means of prevention.
Our Team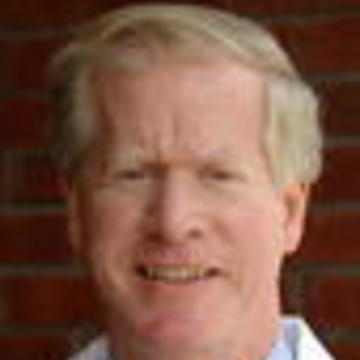 Michael G. Hamrock, MD
Addiction Medicine
Muzzamal Habib, MD
Internal Medicine,
Addiction Medicine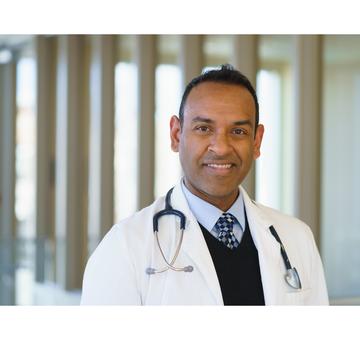 Alex Varghese, MD
Internal Medicine