Steward Health Care Names Marisela Marrero, MD, President of St. Elizabeth's Medical Center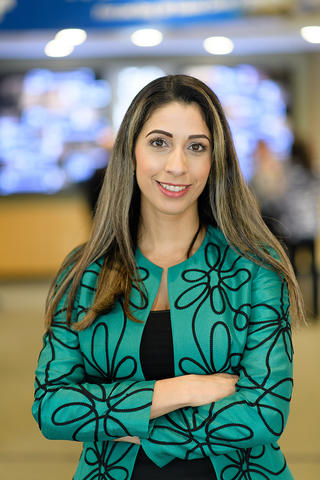 Steward Health Care welcomes Marisela Marrero, MD, as the new President of St. Elizabeth's Medical Center, Steward's flagship hospital in Massachusetts. Dr. Marrero returns to New England after serving as Steward's first Regional President for the South Florida region and led the hospitals' efforts to respond to COVID-19 cases, as well as to expand high-quality, physician-led health care to the diverse communities of South Florida. Previously, she held the position of President at Steward's Good Samaritan Medical Center in Brockton.
Dr. Marrero is a Harvard-trained, board certified emergency room physician. Originally from Puerto Rico, Dr. Marrero has dedicated her career to engaging and partnering with Latino communities to provide vital health information and care, regularly appearing on Spanish-language television to provide expertise on many important health care topics.
"I'm honored and humbled to have the opportunity to return to Massachusetts and ensure that our patients can access high-quality, equitable care," Dr. Marrero said. "St. Elizabeth's has a distinguished record of excellence that I am thrilled to now be a part of and continue to build upon. I look forward to partnering with all of our incredible clinicians and staff as we recommit to the people we care for and the communities we serve."
Dr. Marrero has lived in New England for over 20 years. She attained her undergraduate degree from Yale University and her MD from Harvard Medical School. She was the co-founder and chair of ALPFA Healthcare, an organization dedicated to the promotion and proliferation of Latino leaders.