St. Elizabeth's Medical Center Rolls Out New Cardiac Mapping System to Better Treat Abnormal Heart Rhythms
St. Elizabeth's Medical Center has begun to use Abbott's EnSite™ X EP System with EnSite Omnipolar Technology to enhance their physician's ability to treat abnormal heart rhythms, knowns as cardiac arrhythmias. The technology recently received clearance from the U.S. Food and Drug Administration on January 12, and St. Elizabeth's is the first commercial site in New England to use the new technology.
"The EnSite ™ X model allows our team to continue providing the highest level of care for patients living with complex and challenging heart arrhythmias," said John V. Wylie, MD, FACC, Director of Cardiac Electrophysiology at St. Elizabeth's Medical Center. "The technological advances of this equipment allow us to map a 3D image of our patients' hearts in a minimally invasive way, allowing for precise delivery of therapy that helps improve the quality of life of our patients."
The news of the new cardiac mapping system comes as St. Elizabeth's continues to celebrate and recognize Heart Month. Cardiac arrhythmias affect one in eighteen Americans and can occur in anyone – even those who are otherwise young and healthy. Atrial fibrillation (AFib) is the most common form of arrhythmia, increasing the patients' risk of stroke and resulting in 454,000 hospitalizations per year.
St. Elizabeth's has been repeatedly recognized for excellence in cardiac care. Earlier this year, the hospital earned national recognition for its improved treatment of stroke patients by the American Heart Association, and in October, St. Elizabeth Medical Center was named one of America's 50 best hospitals for cardiac surgery for the fifth consecutive year by Healthgrades.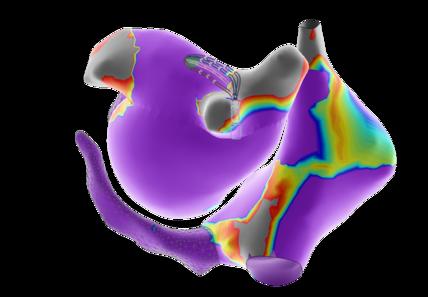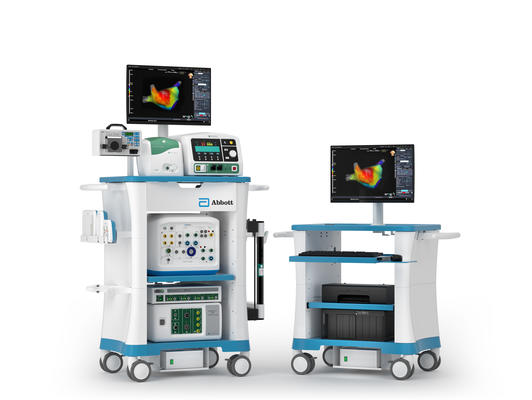 images courtesy of Abbott
###
About St. Elizabeth's Medical Center
St. Elizabeth's Medical Center, a Boston University Teaching Hospital, offers patients access to some of Boston's most respected physicians and advanced treatments for a full-range of medical specialties, including family medicine, cardiovascular care, women and infants' health, cancer care, neurology care, and orthopedics. The 308-bed tertiary care facility is part of Steward Health Care.