St. Elizabeth's Medical Center Welcomes Podiatrist Elena Manning, DPM, AACFAS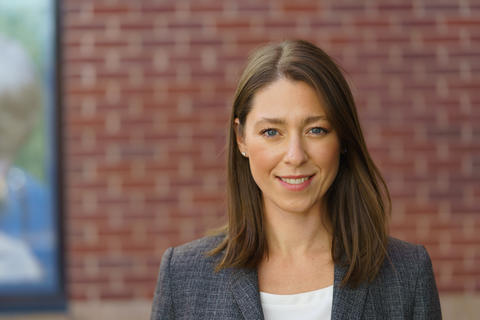 Brighton, MA – St. Elizabeth's Medical Center and Steward Medical Group welcome foot and ankle surgeon Elena Manning, DPM, AACFAS, to the medical staff. Dr. Manning is a member of the American College of Foot and Ankle Surgeons and specializes in all foot and ankle conditions ranging from sports injuries and generalized foot and ankle pain to complex reconstruction and limb salvage.
Dr. Manning earned her doctorate of podiatric medicine from Temple University in Philadelphia, Pennsylvania. After graduating medical school, she completed her residency at Mount Auburn Hospital, a teaching hospital of Harvard Medical School in Cambridge, Massachusetts where she had extensive training in reconstructive foot and ankle surgery, sports medicine and limb salvage. 
Dr. Manning joins the St. Elizabeth's Bone and Joint Center, located at 736 Cambridge Street, in Boston, Mass. For more information or to schedule an appointment at her Brighton office, www.semc.org/services-directory/orthopedics or call 617-779-6500.
In addition to her time at St. Elizabeth's, Dr. Manning also sees patients at Morton Hospital in Taunton several days a week.