St. Elizabeth's Medical Center Welcomes Neurosurgeon Ekkehard M. Kasper, M.D., PhD., FAANS, FACS, FRCS(C)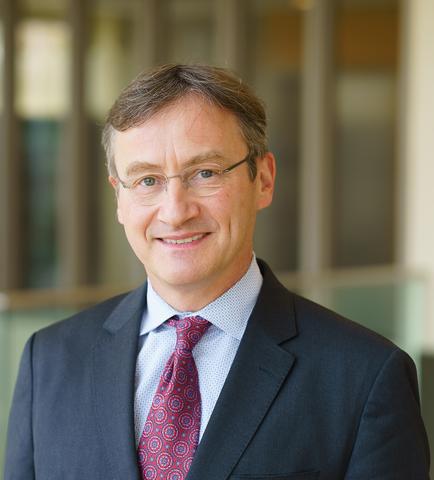 Brighton, MA – Neurosurgeon Ekkehard M. Kasper, M.D., PhD., FAANS, FACS, FRCS(C) has joined the medical staff at St. Elizabeth's Medical Center and Steward Medical Group. Dr. Kasper is an internationally renowned neurosurgeon and professor of neurosurgery who has a deep mastery of surgical intervention for diseases, injuries and conditions that impact the brain and spinal cord. 
Dr. Kasper has a particular interest in neuro-oncology, treating tumors on the brain, spine, and pituitary gland, whether they are benign, malignant, or metastatic. He will continue this focus of his practice in Boston in collaboration with the Dana Farber Cancer Institute and Brigham and Women's Hospital. 
 
In addition, he frequently cares for patients suffering from conditions that impact the brain and spine such as: hydrocephalus, Chiari malformation, Trigeminal neuralgia and facial pain, spinal stenosis, degenerative disk disease, traumatic brain injury, cavernomas, intracranial hemorrhage, and others. Dr. Kasper is experienced in minimally invasive and endoscopic procedures, as well as in using cutting-edge methods in radiosurgery, and his practice has a unique focus in treating women who need neurosurgical care during pregnancy.
"In the past, Dr. Kasper and I were colleagues at Beth Israel Deaconess Medical Center. He is a superb neurosurgeon, brilliant researcher, great teacher, and inspiring leader. I am thrilled to have such a great colleague join our Department as Chief of Neurosurgery but more importantly, am confident his leadership and vision will advance the capabilities of the Division and the entire Neurosciences Program in the treatment of brain tumors, stroke, complex spinal problems and neurosurgical trauma." said Frank Pomposelli, M.D., Chairman of the Department of Surgery at St. Elizabeth's Medical Center, Director of Surgery for the Steward Health Care Network and Professor of Surgery at Tufts University School of Medicine.
Prior to joining St. Elizabeth's Medical Center, Dr. Kasper was a professor at McMaster University in Hamilton, Ontario and served as Service head of Neurosurgery and Director of the brain tumor service at Hamilton Health Sciences and its Juravinski Cancer Center in Hamilton, Ontario. Prior to that he spent 13 years at Beth Israel Deaconess Medical Center in Boston, Mass. where he was Associate Professor at Harvard Medical School and he held several leadership roles including Chief of Neurosurgical Oncology and Stereotactic Neurosurgery and co-director of the Brain Tumor and Keith Field Cyberknife Center. 
In addition to his clinical duties, Dr. Kasper also has a strong interest in research, medical education, and academic work. While practicing at Hamilton Health Sciences, Dr. Kasper was Professor of Surgery at McMaster University, and he launched and directed a neurosurgery oncology fellowship. Through St. Elizabeth's Medical Center's partnership with Boston University, he will be joining Boston University School of Medicine as teaching faculty. Dr. Kasper holds various editorial roles for 13 scientific journals, and he is a reviewer for 29 journals in the field related to neurology and neurosurgery, both domestic and international. He is an active member of many neurosurgical professional societies, both in North America, Asia, and Europe.
He earned his medical degree from Albert Ludwig University in Freiburg, Germany, and was awarded a neurobiology doctorate (DPhil) from Oxford University where he attended St. Johns College. He later completed neurosurgical residency at Massachusetts General Hospital (MGH) in Boston, Mass. In addition to his training at MGH, Dr. Kasper pursued a research fellowship in Neuroanatomy and Cell Biology and a clinical fellowship in Stereotactic and Functional Neurosurgery, Radiosurgery and Neurosurgical Oncology at the University of Freiburg in Germany. He is double board certified in neurosurgery and neurocritical care, with additional certifications in neurosurgery in Canada and Europe. 
Dr. Kasper joins the Department of Neurosurgery at St. Elizabeth's Medical Center, located at 736 Cambridge Street in Brighton, Mass. Patients can schedule an appointment by calling 617-779-6083.
###