St. Elizabeth's Medical Center Welcomes Vascular Surgeon Mark Conrad, M.D., MMSc
Brighton, MA – St. Elizabeth's Medical Center and Steward Medical Group welcome vascular surgeon Mark Conrad, M.D., MMSc., to the medical staff. Dr. Conrad is board certified by the American Board of Vascular Surgery and specializes in all areas of vascular disease, including: aortic aneurysms and dissection; carotid endarterectomy and stenting; peripheral vascular disease, and venous disease. 
"We are thrilled to have Dr. Conrad join our renowned vascular surgery practice. I had the opportunity to work alongside him in the past and his expertise in the field allows for us to continue to deliver world-class care to our patients," said Richard Cambria, M.D., System Chief of Vascular Surgery. 
Dr. Conrad spent the majority of his illustrious career in the Mass General health care system, practicing at MGH, Newton-Wellesley Hospital, and Southern New Hampshire Medical Center and Foundation Medical Partners in Nashua, NH, where he has held the role of Chief of Vascular and Endovascular Surgery since 2013.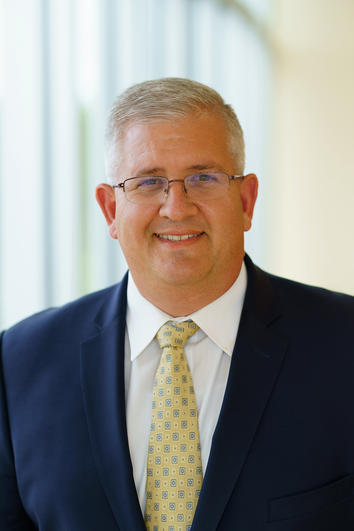 In addition to his clinical duties, Dr. Conrad also has a strong interest in medical education and academics. He served as the program director of the vascular and endovascular surgery residency and fellowship programs at Massachusetts General Hospital and has over a decade's worth of teaching experience as a professor of surgery at Harvard Medical School in Boston, Mass. 
He earned his medical degree from the University of Michigan School of Medicine in Ann Arbor, MI. He then completed his residency at Henry Ford Hospital in Detroit studying General Surgery, where he stayed on as a research fellow studying trauma and critical care and vascular surgery. Following his training at Henry Ford Hospital, Dr. Conrad moved to Massachusetts General Hospital (MGH) in Boston, Mass. where he trained as a clinical and research fellow in vascular and endovascular surgery. Shortly following that he earned his Master of Medical Science degree in Clinical Science from Harvard Medical School in Boston. 
Dr. Conrad joins the Steward Center for Vascular and Endovascular Surgery at St. Elizabeth's Medical Center, located at 736 Cambridge Street in Brighton, Mass. Patients can schedule an appointment by calling 617-779-6504.
###