St. Elizabeth's Medical Center Welcomes Endocrinologist Devina Willard, M.D.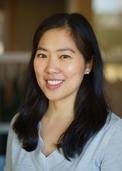 Brighton, MA – St. Elizabeth's Medical Center and Steward Medical Group welcome Endocrinologist Devina Willard, M.D., to the medical staff. Dr. Willard is board certified by the American Board of Internal Medicine in Endocrinology, Diabetes and Metabolism. Dr. Willard specializes in all areas of endocrinology, including diabetes, thyroid disorders, and other  conditions related to hormone imbalances.
"We are thrilled to have Dr. Willard join our renowned Endocrinology practice. Her expertise is welcomed and her areas of expertise will assist our endocrinology team continue to work collaboratively with other clinical departments in the hospital to ensure that we are able to uphold our mission of delivering high-quality and safe patient-centered care," said Bertrand Jaber, M.D., M.S., FASN, chair of the Department of Medicine.
Dr. Willard earned her medical degree from Boston University School of Medicine in Boston, Massachusetts. She completed her residency training in internal medicine followed by a fellowship training in Endocrinology, Diabetes, and Metabolism at Boston Medical Center.
Prior to joining St. Elizabeth's Medical Center, Dr. Willard practiced as an endocrinologist at South Shore Health and South Shore Medical Center in Massachusetts.
Dr. Willard joins the St. Elizabeth's Medical Center's Endocrinology practice, located at 11 Nevins Street, Suite 202, in Brighton, Massachusetts. Patients can schedule an appointment by calling (617) 779-6700.
###