Gastroenterology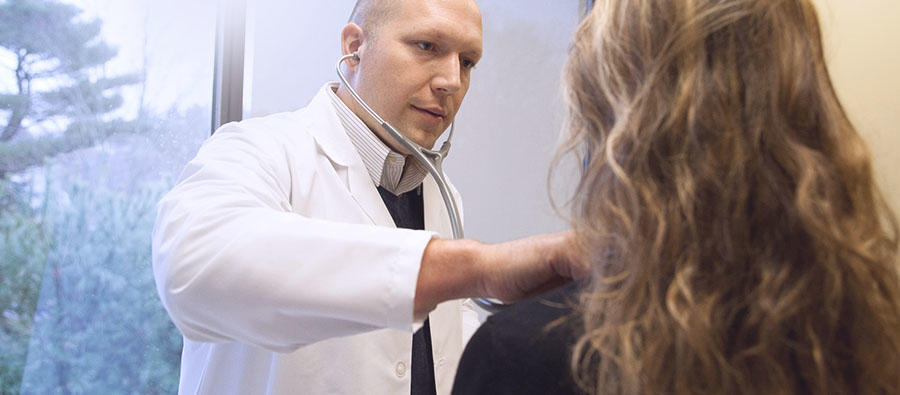 We are here to help you find what you need.
The Division of Gastroenterology (GI) at St. Elizabeth's Medical Center concentrates on the diagnosis and management of the full spectrum of GI disorders through the use of cutting-edge technologies and extensive clinical research.
Gastroenterology Treatments at St. Elizabeth's
A multidisciplinary approach to digestive diseases is achieved through close collaboration with surgeons, hematologists and oncologists, radiologists, and other specialties throughout the medical center. St. Elizabeth's expanded endoscopy facility provides minimal wait time for patients requiring a colonoscopy for colorectal cancer screening.
Gastroenterology treatments & services include:
Colonoscopy for colorectal cancer screening with polyp removal
Diagnosis and management of inflammatory bowel disease (Crohn's disease and ulcerative colitis, including the management of these diseases during pregnancy)
Management of Hepatitis B and C, as well as other liver diseases
Management of esophageal diseases, including esophageal motility studies and 24-hour pH monitoring
Diagnostic and therapeutic biliary endoscopy, including stent placement and stone removal
Endoscopic ultrasound
Video capsule endoscopy
Small bowel enteroscopy
Placement of feeding tubes into the stomach (PEG) or small intestine (PEJ) for patients who require supplemental feeding
Management of gastrointestinal cancers using stent placement (esophageal, colonic, duodenal, and biliary stenosis) or argon beam coagulation
Resources
Gastro.org

The American Gastroenterological Association (AGA) is the trusted voice of the GI community. Founded in 1897, AGA has grown to include more than 16,000 members from around the globe who are involved in all aspects of the science, practice and advancement of gastroenterology.