Psychiatry Residency - Faculty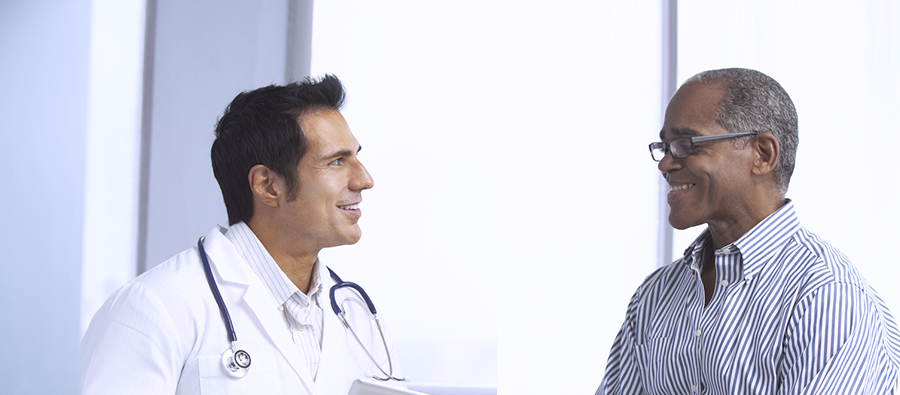 Chitra Malur, MD – Department Chairwoman
Dr. Malur joined the department in December 2012 after holding the position of Chairwoman at East Orange General Hospital in New Jersey. Her expertise is in emergency psychiatry and electroconvulsive therapy. She attended Kilpauk Medical College and completed her residency training at State University of New York at Stony Brook. Dr. Malur supervises residents in the outpatient clinic and teaches classes on psychopharmacology.
Norman Zarsky, MD – Program Director
Dr. Zarsky joined the faculty in 2011. He graduated from University of Massachusetts Medical School and completed his residency and geriatric psychiatry fellowship at Cambridge Hospital. He supervises residents and students on the Consultation/Liaison service and serves as the primary preceptor for physician assistant students rotating in the department.
Additional Members
Martin Kafka, MD
Martin P. Kafka MD, is a Clinical Associate Professor of Psychiatry at Harvard Medical School in Boston, Massachusetts, a Senior Clinical Associate at McLean Hospital, Belmont MA and a Distinguished Life Fellow of the American Psychiatric Association. In 2008. He was selected as a member of the Sexual and Gender Disorders Working Group (Paraphilias Sub-Working Group) of the American Psychiatric Association for the formulation of the Diagnostic and Statistical Manual, 5th Edition due for publication in 2113. In 2010, Dr. Kafka was awarded the Carnes Award for achievement by the Society for Sexual Health.
Victoria Levi, MD
Robert Stern, MD
Stanley Cheren, MD
Chaya Bhuvaneswaran, MD 
Dr. Bhuvaneswaran graduated from Stanford School of Medicine after receiving a Rhodes Scholarship for study at Oxford. She completed her residency training at Massachusetts General Hospital-McLean and has received research support and served as teaching faculty at the University of Pennsylvania and Brown University. Her outpatient experience includes Cambridge Health Alliance and medical directorship of North Suffolk Mental Health, and she is currently medical director of the psychosis unit and teaching faculty for residents, medical students and PA students. 
Helen Kyomen, MD
Dr. Kyomen joined the faculty in 2014 as Director of the Geriatric Psychiatry service. She graduated from University of Southern California and completed her residency at the University of Hawaii. She also has a master's degree in epidemiology from the Harvard School of Public Health. She received her training in geriatric psychiatry at McLean Hospital. She serves on national committees related to geriatric psychiatry and supervises residents during their geriatric psychiatry rotation.
Pavel Jalynytchev, MD
Dr. Jalynytchev graduated from the residency program in 2015 and joined the faculty after completing the program. He sees patients on the inpatient service and also sees patients in the outpatient clinic, including several Russian-speaking patients. He graduated from Saratov Medical University in Russia. He is also a licensed acupuncturist with a master's degree in Oriental Medicine from the New England School of Acupuncture.
Jacqueline Samson, PhD
Dr. Samson is a clinical psychologist at McLean Hospital. She earned her PhD in Social Psychology from Boston College and her respecialization in Clinical Psychology from Yale University. Dr. Samson has extensive research experience in clinical psychology with an interest in the effects of childhood maltreatment. She has been teaching formal didactic courses in psychotherapy and providing supervision in psychotherapy to St. Elizabeth's residents for over 20 years.
Jill Edelson, PhD
Dr. Edelson is a clinical psychologist who provides supervision in psychodynamic psychotherapy. She earned her PhD in Clinical Psychology from Syracuse University and has been in private practice for over 20 years.
Randie Margolis, PhD
Dr. Margolis is a clinical psychologist who provides supervision in cognitive behavioral therapy. She earned her PhD from Pennsylvania State University, followed by fellowship training at McLean Hospital.
Additional Faculty Members
Additional faculty members from within and outside the medical center provide supervision in psychotherapy, community psychiatry, forensic psychiatry, addiction, neurology, and child/adolescent psychiatry. Additional members include:
Dr. Kathleen Nelson
Dr. Diego Martinucci
 
*Last updated August 2016