Internal Medicine Residency Didactics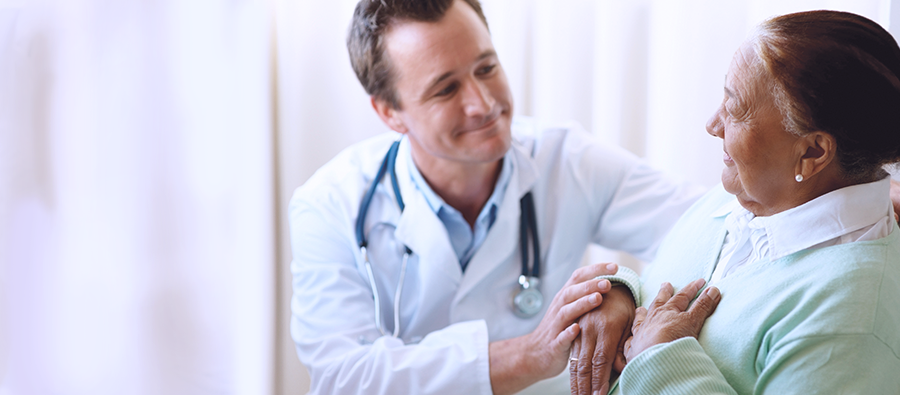 Didactics
Morning Report
Morning reports are held every morning from 8a.m. to 9a.m. An assigned resident presents a case with a supervising attending, and is responsible for educating the members of the audience. Chief medical residents serve as moderators and provide additional insight to the conference. Some designated morning report sessions will also include MKSAP/UWorld ABIM questions to supplement our Academic Enrichment Program and PGY-3 Board Review preparation. Friday sessions are dedicated to "Night Float" cases presented by the PGY-2 residents on night float rotation where they receive timely constructive feedback on decision making and management skills relevant to overnight admissions. Department of Medicine Grand Rounds take place every Wednesday a.m.
Academic Half Day
Academic Half days occur on Monday of the ambulatory block. During these sessions, a topic from PEAC, which is a popular ambulatory curriculum developed by Johns Hopkins, is presented by a senior resident under the supervision of the outpatient Associated Program Director. These sessions are conducted in a "Flipped-classroom" approach with all members of the audience completing a pre-test prior to the session to promote active learning and engagement. 
Noon Conference
Noon conferences are held daily. The majority are lectures that are delivered by faculty members. Lecture topics are planned by the chief medical residents and focus on core topics that are heavily represented on the board exam. Additional days are dedicated for other activities such as Jeopardy, Health and Wellness, M&M etc. detailed below.
Jeopardy
Jeopardy competitions are held monthly. Jeopardy session will encompass questions related to the topics from the subspecialties that were covered during morning reports and noon conferences that month. The residents are divided into 2-4 teams and will be engaged in a friendly and lively competition to see which team can score the highest.
Morbidity and Mortality Conferences
Morbidity and Mortality (M&M) conferences are an ACGME mandated educational series that occur monthly and are presented by the chief medical residents. The purpose of M&M is to enhance the residents' education and to identify opportunities for improvement in individual practice to optimize clinical care.
Health and Wellness Conferences
Health and Wellness Conferences (HWC) are noon conferences that occur on a monthly basis. Fatigue and burnout are common amongst all residents nationwide, and we provide a protected time for our residents and interns to engage in fun and wellness-centered activities such as international potluck, yoga/weight management classes, jeopardy, charades, and many more. These are planned by the Wellness committee members composed of representatives from each PGY class. Also the committee plans group activities that occur after work, such as running club, city outings, visiting different museums, and many others.
Business Meetings
Business Meetings occur monthly with all residents and program leadership. These meetings are opportunities to discuss ongoing improvements to the program and issues raised by the Residency Committee (see Committees). The focus of these meetings is to allow for open communication between the residents and program leadership, and many positive changes for the program have been implemented as a result from these meetings. Food is provided and we celebrate monthly birthdays.
Intern Report
Intern Reports are held every Monday at noon. These are conferences strictly for the interns to learn how to formulate and approach a clinical question, and explain the process of how the clinical answer was obtained using evidence based medicine. This is a protected time and place to share thoughts and experiences with other interns and with the chief residents.
Fallon Rounds
Fallon Rounds are held every Tuesday in the afternoon. These are conferences dedicated for the interns with the aim of learning how to present a clinical case, to formulate a differential diagnosis, and use critical thinking that will lead to the most probable diagnosis. These are led by Dr. Fallon, a member of Core Faculty, with the help of the chief residents.
Journal Club
Journal Club is an academic activity designed for residents to learn how to clinically approach a journal article. Each PGY-2 resident is assigned a faculty mentor and a study design (RCT, meta-analysis, diagnostic, cohort and case control studies). Residents meet with their mentors prior to their presentation to obtain guidance in article selection, result analysis and study appraisal. Residents present the Journal Club to the rest of the residents and lead discussion of validity of the study and impact on clinical practice.
ICU M&M
These are noon conferences dedicated to discussing ICU cases. The PGY-2 and PGY-3 residents are engaged in reviewing selected cases to determine any medical and/or non-medical errors and identify opportunities for improvement while using supporting evidence from current literature. These are supervised by the pulmonary fellow and attendings.
Cardiology M&M
These sessions are organized for the PGY2 and PGY3 residents to discuss cases on the cardiology service. As for the ICU M&M, the aim is to determine any medical and/or non-medical errors and identify opportunities for improvement while using supporting evidence from the literature. 
Board Review
Dedicated Board review sessions are held for PGY-3 residents every Monday at noon. During this protected time, the senior residents engage in review sessions with attendings from various subspecialties including our Program Director and Associate Program Directors.
The Department of Medicine purchases MKSAP review books with question bank for residents during their PGY-2 year to aid in board preparation. 
Academic Enrichment Program
We have established a strong well-structured Academic Enrichment Program for all residents to strengthen their medical knowledge and to prepare for the ABIM board exam, using additional renowned study aids.
Career Talks
During these sessions, attendings and/or former graduates who matched into competitive fellowships are invited to discuss their experiences in their respective fields. These talks are designed to help the residents form their career interests with a better understanding of the field of interest.
Mni-CEX Cases
Core faculty spend two one-hour sessions a week to review cases with the residents. These sessions are 1 on 1. The resident is expected to obtain a thorough history from a simulated patient. Once the history is obtained, physical exam findings are given and the resident is expected to come up with their own differential diagnosis, assessment, and plan. The goal is to establish lifelong learning habits through evidence-based medicine and critical thinking.
Rendez-vous with the Experts 
Core faculty spend two one-hour sessions a week to review cases seen by the residents on the floors. The goal is to establish lifelong learning habits through evidence-based medicine and critical thinking.
Clinical Reasoning Exercise Game (CREG)
This monthly fun activity is designed for the residents to practice their critical thinking while diagnosing and managing a "mystery case". The discussion is both stimulating and lively, and mirrors daily patient care.
Rapid Response/Code training
We dedicate some noon conference sessions to discuss and practice rapid responses and codes. The residents have an opportunity to handle codes in a protected environment using the simulation mannequin.
In addition, frequent mock codes provide the opportunity to practice and strengthen confidence and leadership skills in high acuity situations.
Additional Conferences
Several sub-specialty divisions offer weekly conferences focusing on clinical cases, clinical and basic science research. Residents are encouraged to attend these conferences as well.