Vascular & Endovascular Surgery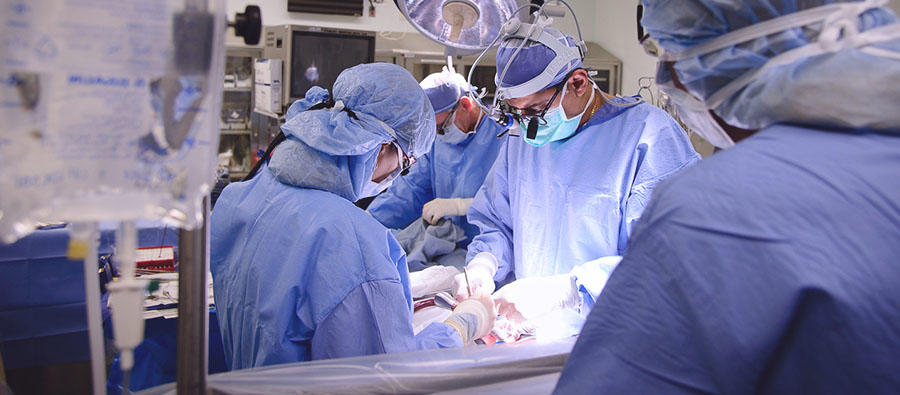 We are here to help you find what you need.
The Center for Vascular and Endovascular Surgery at St. Elizabeth's Medical Center is renowned for its high-quality, cutting-edge vascular and endovascular surgery capabilities. These range from complex surgeries for advanced arterial or peripheral vascular disease, to minimally invasive approaches, to cosmetic treatment of fine spider veins.
St. Elizabeth's Medical Center was the first hospital in the nation to apply multidisciplinary care to peripheral vascular disease and continues to set the standard for care. Working in close collaboration with St. Elizabeth's medical vascular specialists, cardiologists, cardiac surgeons and more, the Center provides some of the finest therapies available in the Boston area.
St. Elizabeth's is the first hospital in Massachusetts to implant the innovative EndoVascular Aneurysm Sealing (EVAS) from Nellix™ as part of the EVAS FORWARD investigational trial. EVAS is the next generation abdominal aortic aneurysm (AAA) therapy intended to treat more anatomies than currently approved endovascular stent graft devices, and is the only technology whose operating principle is focused on sealing the aneurysm sac. All procedures are carried out in state-of-the art facilities with the most modern equipment and are performed by a team of expert vascular surgeons.
Vascular and Endovascular Conditions
Specialists at the Center for Vascular and Endovascular Surgery at St. Elizabeth's Medical Center are experts at diagnosing a variety of vascular-related conditions, including: