Scrotal / Penile Ultrasound
What does a patient need to do to prepare for a scrotal or penile ultrasound exam?
No special preparation is required for a scrotal or penile ultrasound.
What will happen during the exam?
Scrotal and penile ultrasounds commonly take 30-45 minutes. The sonographer will apply coupling gel to the area of interest and record the required views. There should be very little discomfort and pain only if the area to be scanned is painful prior to the study.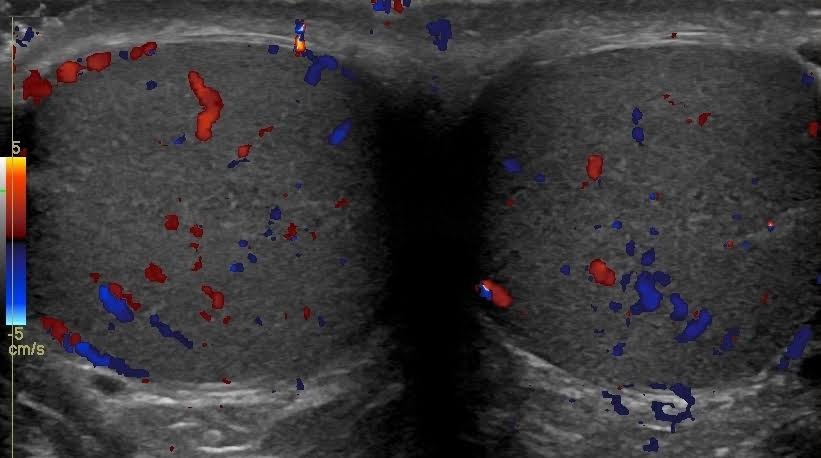 Radiologyinfo.org for Patients
The radiology information resource for patients. RadiologyInfo.org tells you how various X-ray, CT, MRI, ultrasound, radiation therapy and other procedures are performed. It also addresses what you may experience and how to prepare for the exams. The website contains over 200 procedure, exam and disease descriptions covering diagnostic and interventional radiology, nuclear medicine, radiation therapy and radiation safety and is updated frequently with new information. All material on the RadiologyInfo.org website is reviewed and approved by experts in the field of radiology from the ACR and RSNA, as well as other professional radiology organizations.