Female Pelvic Ultrasound
What does a patient need to do to prepare for a female pelvic ultrasound exam?
Female pelvic ultrasounds can be done either via a transabdominal approach, transvaginal approach, or most commonly both. The transabdominal approach requires a full bladder. We typically ask patients to drink 32 ounces of water starting an hour before the exam so the bladder is full for this part of the exam. The distended bladder allows for the proper evaluation of the general pelvic area.
What will happen during the exam?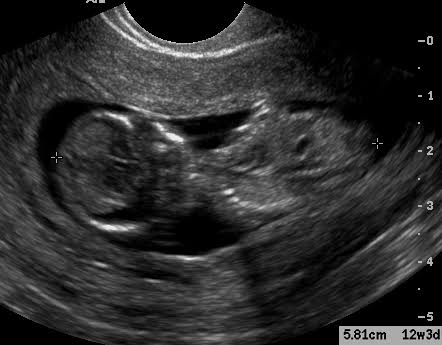 For transabdominal pelvic ultrasound, a staff sonographer will coat the transducer with a coupling gel to facilitate movement of the probe and maximize image quality. Patients may feel some pressure and discomfort due to bladder distension. When this part of the exam is done, the patient is asked to empty her bladder and then return to the ultrasound room to disrobe for the internal (transvaginal exam). During this part of the exam, the endovaginal transducer is covered with a sterile non latex cover and gently inserted into the vagina, typically by the patient herself. The images are captured and the exam is complete when the sonographer removes the transducer and dismisses the patient. The internal exam allows for a detailed evaluation of the uterus and ovaries.
Patients may experience some mild discomfort or pain in the area of symptoms and expressing one's concerns to the sonographer is important to help limit the discomfort and, in some cases, to help identify the abnormality. The two-part exam is usually completed in approximately 30 to 60 minutes.
Radiologyinfo.org for Patients
The radiology information resource for patients. RadiologyInfo.org tells you how various X-ray, CT, MRI, ultrasound, radiation therapy and other procedures are performed. It also addresses what you may experience and how to prepare for the exams. The website contains over 200 procedure, exam and disease descriptions covering diagnostic and interventional radiology, nuclear medicine, radiation therapy and radiation safety and is updated frequently with new information. All material on the RadiologyInfo.org website is reviewed and approved by experts in the field of radiology from the ACR and RSNA, as well as other professional radiology organizations.