Gastric Emptying Study
What is a Gastric Emptying Study?
A gastric emptying study is performed to evaluate how the stomach is processing food.
What should I do to prepare for the exam?
Do not eat any food after midnight on the day of exam. Water is okay. This test should be done in the morning.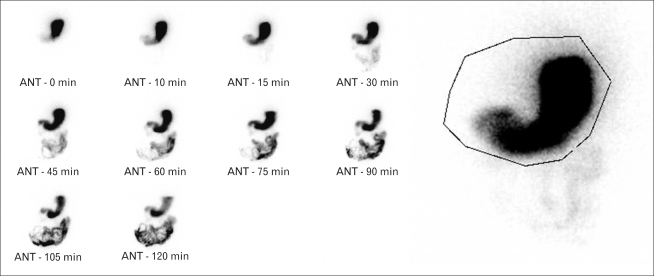 What will happen during a Gastric Emptying Study and how will I get my results?
The patient will eat a cup of oatmeal that contains a small amount of radioactive tracer. There are several different flavors of oatmeal from which to choose. If you are gluten free, or have a specific cereal that you eat, please contact us before the study so we can discuss what food to use. After eating the oatmeal and swallowing some water, the patient lies on a table and the camera is placed over the abdomen. Images are taken for sixty minutes.
The physician who interprets the scan will send a report to your physician, who will then share the results with you.
Radiologyinfo.org for Patients
The radiology information resource for patients. RadiologyInfo.org tells you how various X-ray, CT, MRI, ultrasound, radiation therapy and other procedures are performed. It also addresses what you may experience and how to prepare for the exams. The website contains over 200 procedure, exam and disease descriptions covering diagnostic and interventional radiology, nuclear medicine, radiation therapy and radiation safety and is updated frequently with new information. All material on the RadiologyInfo.org website is reviewed and approved by experts in the field of radiology from the ACR and RSNA, as well as other professional radiology organizations.