Convergent Approach for Atril Fibrillation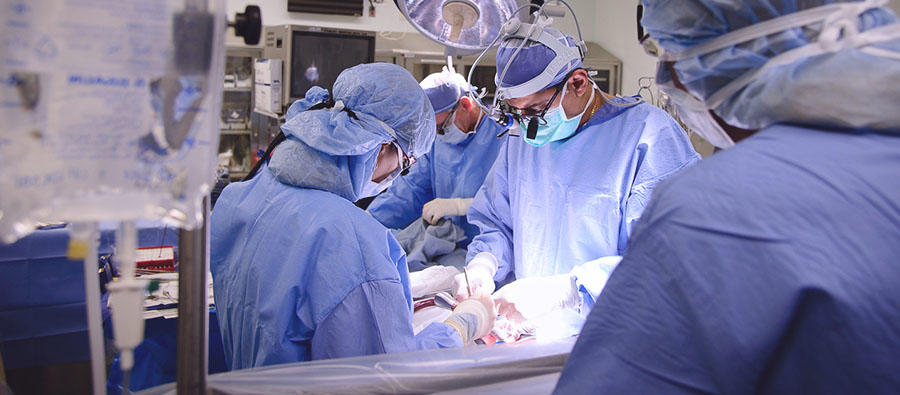 We are here to help you find what you need.
For patients with difficult-to-treat atrial fibrillation (AF), cardiac surgery and electrophysiology work together on a new minimally invasive procedure called the Convergent Approach.
Using a minimally invasive laparoscopic approach with a small incision in the abdomen, the cardiac surgeon performs an ablation across the back wall of the heart. Either later that same day or the next day, an electrophysiologist threads an ablation catheter through a patient's femoral vein in the groin to reach the inside of the heart to ensure the lesions were completed and uses radio wave energy to complete the lesions in areas that are not accessible to the surgeon. Electrophysiology diagnostics are then used to confirm the abnormal electrical signals were interrupted. Most patients treated with the Convergent Approach are able to go home within two to four days, resume a more active lifestyle, and may be able to stop taking medication to treat AF.
For more information about treatment for AF and the Convergent Approach, download our brochure.