Cardiology Services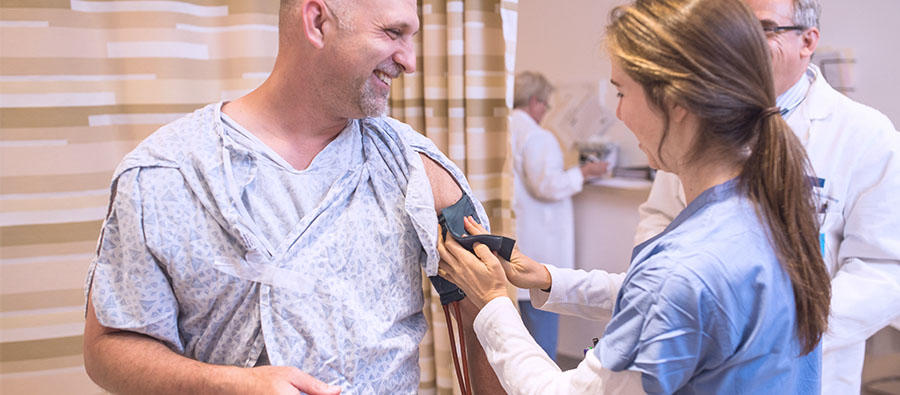 Cardiology services for the community of Brighton
The cardiac care team at St. Elizabeth's Medical Center offers patients the most sophisticated, minimally invasive and interventional approaches in the region to treat a variety of cardiac conditions.
Cardiology and Heart Health Treatments in Brighton, MA
As part of St. Elizabeth's integrated cardiac program, our onsite, state-of-the-art catheterization lab is staffed by specially trained physicians, registered nurses, and technicians who use catheter-based techniques to quickly and accurately diagnose and treat various forms of heart disease without surgery. In addition, our arrhythmia and electrophysiology (EP) services provide the latest diagnostic assessment, and medical and surgical treatments for patients with arrhythmia.
Led by Joseph Patrick Carrozza, Jr., MD, chief of cardiovascular medicine, our physicians are experts at performing transcatheter aortic valve replacement (TAVR), which is a less invasive procedure that provides better outcomes for our older patients, especially for those who have other chronic conditions.
In the summer of 2016, St. Elizabeth's earned the distinction of being the first hospital in New England to implant a cutting-edge dissolving heart stent that disappears within three years after surgery, which could prevent the irritation and clotting caused by its metal predecessor.
Cardiac Conditions We Treat