Tactical Athlete Clinic at St. Elizabeth's Medical Center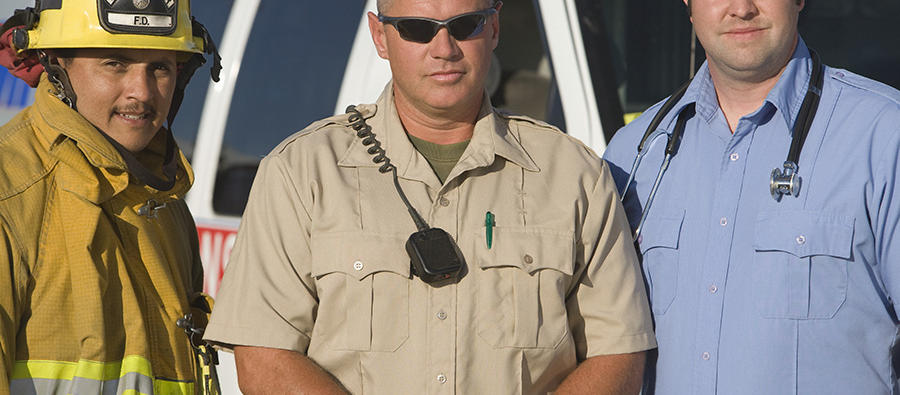 Are you a First Responder? Please let the front desk know when calling to facilitate rapid access to the clinic.
St. Elizabeth's Tactical Athlete Clinic is dedicated to first responder health and wellness. The sports medicine team recognizes the unique needs of first responders. We work closely with military, fire and rescue, law enforcement, protective services, and emergency services personnel to treat injury and illness, promote wellness, and decrease injury risk.
How Can the Tactical Athlete Clinic Help?
Access:
Same- or next-day appointments for urgent cases
Same-day service X-ray, MRI, CT imaging
Same-day consultation with orthopedic surgery
Treatments:
In-office diagnosis and/or procedures via musculoskeletal ultrasound
Occupational and non-work related injuries and illnesses treated via Sports Medicine Model
Efficient processing of short-term disability, private insurance, Section 100 and 111F, worker's compensation, and physician work notes
Dr. Jennifer Luz has expertise in sports orthopedic injury, fire department injuries, EMS injuries and law enforcement injuries. She is a member of the Fraternal Order of Police, Surgeons Lodge. Dr. Luz has presented Tactical Athlete Injury Prevention Workshops at Massport Fire Rescue, New England Police Benevolent Association, City of Woburn Fire and Police Departments, Boston Emergency Medical Services, Norwood Hospital EMS training, City of Newton Police and Fire Departments, and Cataldo Ambulance Services.