St. Elizabeth's Medical Center Welcomes Sports Medicine Specialist Hector Osoria, M.D.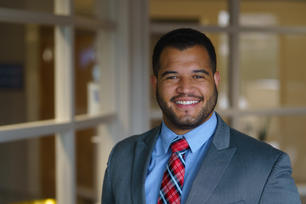 Brighton, MA – St. Elizabeth's Medical Center and Steward Medical Group welcome Sports Medicine Specialist Hector Osoria, M.D., to the medical staff. Dr. Osoria is board certified by the American Board of Physical Medicine and Rehabilitation in Physiatry and Sports Medicine. Dr. Osoria is a trained physiatrist and expert in non-surgical care with a focus on the evaluation and management of orthopedic injuries through musculoskeletal ultrasound, orthobiologics and regenerative medicine. Dr. Osoria's focus includes injuries from combat sports, such as MMA, wrestling, boxing, and more.
"We are very pleased to have Dr. Osoria join our renowned Orthopedics practice. His expertise complements our highly skilled Sports Medicine team's strengths," said Dr. Thomas Gill, chairman of the Department of Orthopedic Surgery. "His contributions will help us continue to deliver treatments that ultimately result in the best quality of life for our patients."
Dr. Osoria earned his medical degree from Weill Cornell Medical College in New York, NY, after which he completed an internship in General Surgery at Virginia Commonwealth University Health System in Richmond, VA.
He spent his residency in physical medicine and rehabilitation at Spaulding Rehabilitation Hospital, part of Harvard Medical School, in Boston, Mass. and completed his fellowship at Atlantic Health System Morristown Medical Center in Morristown, NJ, training in non-surgical sports medicine.
His previous sports medicine experience includes treating not only professional athletes, but those participating at the collegiate, high school and recreational level. Dr. Osoria is fluent in Spanish.
Dr. Osoria joins the St. Elizabeth's Bone and Joint Center, located at 736 Cambridge Street, in Boston, Mass. Patients can schedule an appointment by calling (617) 779-6500.
###