The liver is an important part of the digestion process in that it regulates most chemical levels in the blood and excretes a product called bile, which helps carry waste away from the liver. In addition to that function, the liver is responsible for more than 500 tasks in the body, including regulating blood clotting and clearing the blood of drugs and other toxic substances.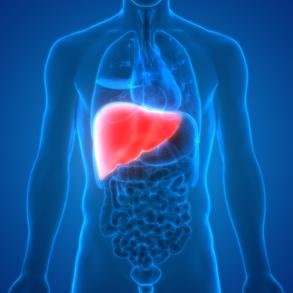 What are Liver Tumors?
Liver tumors, also called hepatic tumors, are growths on or in the liver. They can be benign or malignant (cancerous), but both require expert treatment from physicians or surgeons who specialize in liver cancer. The Boston Liver, Pancreas and Biliary Center at St. Elizabeth's Medical Center brings the latest and most advanced treatments to patients with liver cancer.
Symptoms of Liver Cancer
There are many signs and symptoms of liver cancer, but these can also be symptoms of other less serious conditions. Patients experiencing new symptoms should call their doctor to schedule an exam. For patients diagnosed with liver cancer, it's important to start receiving treatment as early as possible.
Some of the symptoms of liver cancer include:
Weight loss (without trying)
Loss of appetite
Feeling very full after a small meal
Nausea or vomiting
An enlarged liver, felt as fullness under the ribs on the right side
An enlarged spleen, felt as fullness under the ribs on the left side
Pain in the abdomen (belly) or near the right shoulder blade
Swelling or fluid build-up in the abdomen (belly)
Itching
Yellowing of the skin and eyes (jaundice)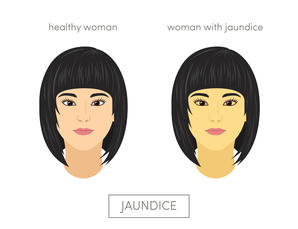 Diagnosing Liver Cancer 
If your doctor suspects you may have liver cancer, you will likely have a liver biopsy, using an endoscopic procedure, or radiologic imaging, like an MRI or CT scan, to confirm the diagnosis. Getting the proper diagnosis is extremely important so that the right treatment plan can be customized for your type of cancer.
Your liver and pancreatic expert doctors work closely with a multidisciplinary team, including radiology and our lab, to ensure a timely diagnosis and smooth experience to make sure you are taken care of as quickly as possible. 
Treatment for Liver Cancer 
At the Boston Liver, Pancreas and Biliary Center, our team works quickly to determine the best course of action for your treatment. Depending on the type and stage of your cancer, there are multiple treatment options available. The best option to treat liver cancer is with a liver resection, which is the removal of all or part of your liver. Small liver cancers may be treated with radiation or ablation. Ablation is a technique for destroying liver tumors either by burning or freezing them. Chemotherapy or radiation may also be used to help shrink tumors.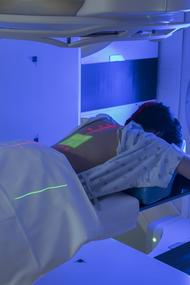 Partial liver resection
A partial hepatectomy, or removing part of the liver, is done on patients with good liver function who are healthy enough for surgery, or who have a single liver tumor that has not grown into blood vessels.
Our multidisciplinary team collaborates on your case from diagnosis through treatment. From gastroenterologists to oncologists, pathologists to radiologists, your care team will often meet with each other to discuss your treatment plan and progress to ensure best possible outcomes.
Clinical trials
Patients with severe liver cancer that cannot have surgery may be eligible for a clinical trial. There are newer, targeted therapies using new approaches to chemotherapy, new forms of radiation or immunotherapy (using your body's own immune system to fight disease) that can help improve the outcomes of patients with liver cancer.
 
Recent Research
Mise Y, Passot G, Wang X, Chen HC, Wei S, Brudvik KW, Aloia TA, Conrad C, Huang SY, Vauthey JN. A Nomogram to Predict Hypertrophy of Liver Segments 2 and 3 After Right Portal Vein Embolization. J Gastrointest Surg. 2016 Jul;20(7):1317-23. doi: 10.1007/s11605-016-3145-8. Epub 2016 Apr 12. PMID: 27073080.
Salehi O, Kazakova V, Vega EA, Conrad C. Indocyanine green staining for intraoperative perfusion assessment. Minerva Surg. 2021 Jun;76(3):220-228. doi: 10.23736/S2724-5691.21.08673-1. PMID: 34080819.
Vega EA, Salehi O, Nicolaescu D, Dussom EM, Alarcon SV, Kozyreva O, Simonds J, Schnipper D, Conrad C. Failure to Cure Patients with Colorectal Liver Metastases: The Impact of the Liver Surgeon. Ann Surg Oncol. 2021 Apr 30. doi: 10.1245/s10434-021-10030-0. Epub ahead of print. Erratum in: Ann Surg Oncol. 2021 May 18;: PMID: 33939045.
Vega EA, Kutlu OC, Joechle K, De La Cruz N, Ko D, Conrad C. Preoperative Prognosticators of Safe Laparoscopic Hepatocellular Carcinoma Resection in Advanced Cirrhosis: a Propensity Score Matching Population-Based Analysis of 1799 Western Patients. J Gastrointest Surg. 2019 Jun;23(6):1157-1165. doi: 10.1007/s11605-019-04139-7. Epub 2019 Feb 28. PMID: 30820798.
Okuno M, Conrad C. ASO Author Reflections: Can We Predict an Unsalvageable Recurrence Following Colorectal Liver Metastasectomy? Ann Surg Oncol. 2019 Dec;26(Suppl 3):549-550. doi: 10.1245/s10434-018-7015-3. Epub 2018 Dec 18. PMID: 30565037.