We are open for all your health care needs. Visitor restrictions still apply.
St. Elizabeth's Medical Center
COVID-19
At St. Elizabeth's Medical Center, we're taking precautions to make sure our hospital is clean, safe and ready for your next visit.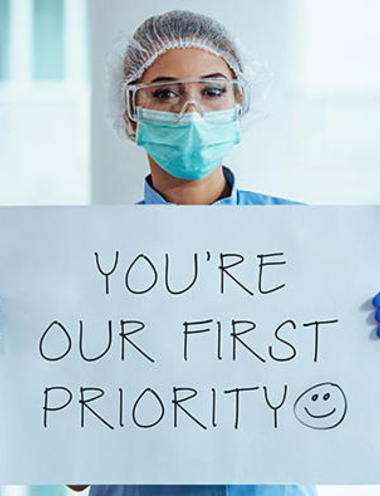 COVID-19
Patient Information
You won't be near anyone with COVID-19.
The fear of contracting COVID-19 shouldn't cross your mind when you need emergency care. That's why we've created safe zones in our ER - keeping you separate from anyone we're treating for COVID-19.
We're suiting up and scrubbing down even more.
We've upped our cleaning and disinfecting protocols - especially for high-touch areas. We also make sure we're adequately stocked with masks, shields, gloves and towns to help keep you and our staff healthy.
Checking, then double-checking.
For an added layer of protection, we have hospital personnel screening patients for COVID-19 exposure and symptoms before they enter our facility.
Your health and safety are our top priority.
Before visiting St. Elizabeth's Medical Center, please be aware that the Seton Entrance and ED Entrance are open. The Saint Margaret's Center entrance will be closed to patients until further notice.
Any patient presenting with a temperature of 100.4 or above will not be allowed to continue into the hospital and will be instructed to follow-up with their primary care provider. However, patients arriving to the Emergency Department will be seen, regardless of temperature.
St. Elizabeth's Medical Center is taking additional, necessary preparations to ensure patients can receive compassionate care in a safe, carefully managed environment – with confidence and without fear.
Our Safe and Ready program consists of a rigorous five-point standard ensuring patient safety, confidence and convenience:
Expanded hours will allow previously cancelled procedures to be scheduled as quickly as possible.
Any COVID-19 related care takes place in designated areas away from other patients and their families.
The Emergency Department is reorganized to be a safe place to treat all emergency patients.
A stringent cleaning policy has been implemented throughout the hospital.
A strictly controlled visitor and mask policy is required for patient safety.
You can rest assured that we have made the necessary preparations to care for you in a safe, controlled and professional way.
We're here, and we're ready to provide the care you need.
Visitor Policy
EFFECTIVE DECEMBER 15 2021, UNTIL FURTHER NOTICE
To best ensure the health and safety of our patients and staff, visitor restrictions are currently in place. 
Visitation will be restricted until further notice unless an exception has been granted. 
We encourage family members and friends to use alternative ways to interact with their loved ones, including phone calls, Facetime and Skype. 
Exceptions: 
Hospice/End-of-Life Care: visitation will be considered based on the best interest and needs of the patient. Exceptions must be approved by the care team. 
Labor and Delivery/Mother-Baby Units: one adult support person will be allowed. Doulas are considered separate as they are part of the care team. 
NICU: Both patient parents may visit. 
If a minor (under age 18) is being treated, one adult guardian may accompany them.
Please Note: for patients with physical and intellectual disabilities, ONE support person over the age of 18 is permitted. Support persons must pass screening process, and there are no restrictions on visiting hours for support persons.
Outpatients: 
No guest/family member will be allowed, including in the waiting room. Certain approved escorts may be permitted when approved by staff. 
Surgical Patients: 
No visitors accompanying Day Surgery before or after procedure. Our staff will meet you at the entrance for patient drop-off and pick-up.
All outpatients and approved visitors must: 
Self-screen for COVID-19 infection or recent exposure to someone with COVID-19 and refer to signage at the hospital entrances for additional guidance. Visitors experiencing any symptoms or who were recently exposed will not be allowed to visit at this time. Visitors and outpatients must check in with staff at the information desk in the main lobby for appropriate guidance.  
Wear a mask at all times. If you do not have a mask, we will provide one to you. Scarves, bandanas, handkerchiefs, cloth masks, or any masks that do not properly cover the nose and mouth are not allowed. Refusal to wear a mask will result in the revocation of visitation privileges. 
Perform hand hygiene upon entering the hospital.
Maintain a distance of at least 6 feet from others. 
Everyone on Steward properties must have a mask on, including patients. We ask for your understanding and appreciate your cooperation in our commitment to keeping our community safe.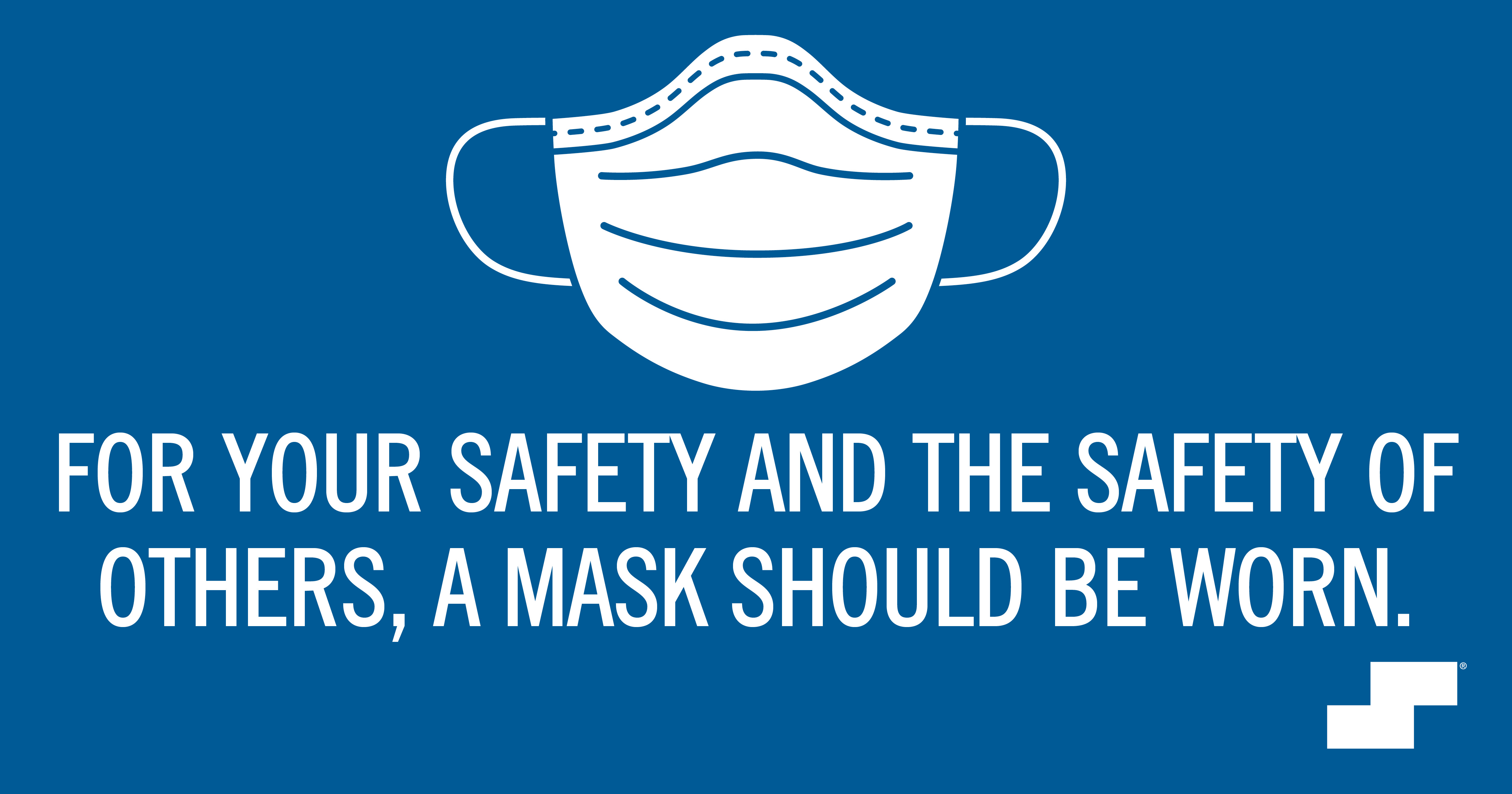 While we are sensitive to the difficulties facing loved ones of hospitalized patients, our health care team must keep our patients and staff safe during this unprecedented health emergency. 
We encourage family members and friends to use alternative ways to interact with their loved ones, including phone calls, Facetime and Google Duo. 
Non-essential personnel, such as sales vendors, who do not provide direct care will be restricted from entering the facility.
We thank you for your cooperation.
COVID-19 Testing
If you have mild symptoms or think you may have contracted COVID-19, please self-quarantine and call your healthcare provider first to schedule an appointment for testing. Your provider will guide you to the best location for testing depending on your needs. 

We do not offer walk-in testing. However, if you have severe symptoms, our emergency department is safe and ready for immediate assistance. 

Patients with symptoms are evaluated in a secure area separate from other medical emergencies.

COVID-19 antibody tests are available at the Quest Diagnostics location on site (11 Nevins Street, Suite 204). An order from your doctor is required prior to scheduling. 
 
If you think you may have contracted the virus but are asymptomatic, please contact your primary care physician for further guidance. 
 
Testing sites in the state of Massachusetts can be found here. 
 
736 Cambridge Street
Brighton, MA 02135
617-789-3000
Resources
MA.gov COVID-19 Testing Sites
Resources

Visit the state of Massachusetts' official web site for the most up-to-date information on COVID testing sites and resources near you.