Evaluation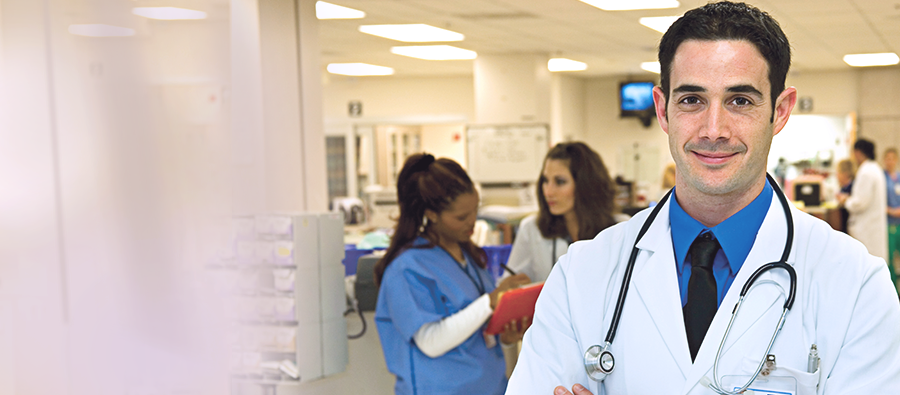 Program Content and Objectives
The goal of the clinical fellowship training program in pulmonary disease/critical care medicine at St. Elizabeth's Medical Center is to provide the trainee with an environment, patient population and resources which afford excellent training and clinical competence in pulmonary and critical care medicine. This includes clinical training devoted to pulmonary diseases (both inpatient and outpatients) and the critical care treatment of medical, surgical, cardiac, obstetrical, and neurological diagnosis. In all of these settings, fellows are provided with opportunities to directly manage pulmonary and critical care patients, while being supervised by staff members of the division.
In addition, trainees are exposed to patients following hospital discharge and gain experience in managing this population in a pulmonary/critical care rehabilitation facility. The trainee acquires procedural skills related to the care of pulmonary and critical care patients throughout these rotations. In addition, fellows gain extensive experience in working as an effective member of the critical care and pulmonary consult teams.
Evaluation
A review of each fellow's performance on the rotation is conducted at the end of research block and documented using the American Board of Internal Medicine format. In addition, fellows meet at the end of each rotation with the pulmonary/critical care attending on the rotation to review aspects of the rotation and their performance. Every effort is made to address and correct weaknesses in this area. The fellow is encouraged to provide feedback regarding the educational value of the rotation directly with their attending and also in a monthly division staff meeting, which all fellows attend. Finally, the fellow completes an anonymous evaluation of each attending at the completion of the rotation.
As of January 10, 2012, a research office of the Division of Pulmonary and Critical Care Medicine was formed to oversee the entire research program in the division. Membership includes Dr. Peter LaCamera, Dr. Gerard Hayes and Mr. Arthur Dea. The committee will be responsible for assuring research is relevant, ethically conducted, scientifically sound and that projects are kept on track. Assessment of faculty needs and identification of available resources which may be applied to facilitate the research mission of the division is another role for this committee. The research office will meet every other month following meetings of the general Pulmonary/Critical Care Division staff, as well as on an ad hoc basis.  
Progressive Years of Training Responsibilities
The research rotation is a second and third year rotation. During the second year, fellows are introduced to clinical research as detailed above. During the subsequent year of training, fellows assume greater responsibility for their project, including patient recruitment, conduction of research, data collection and analysis and presentation of findings.