Overview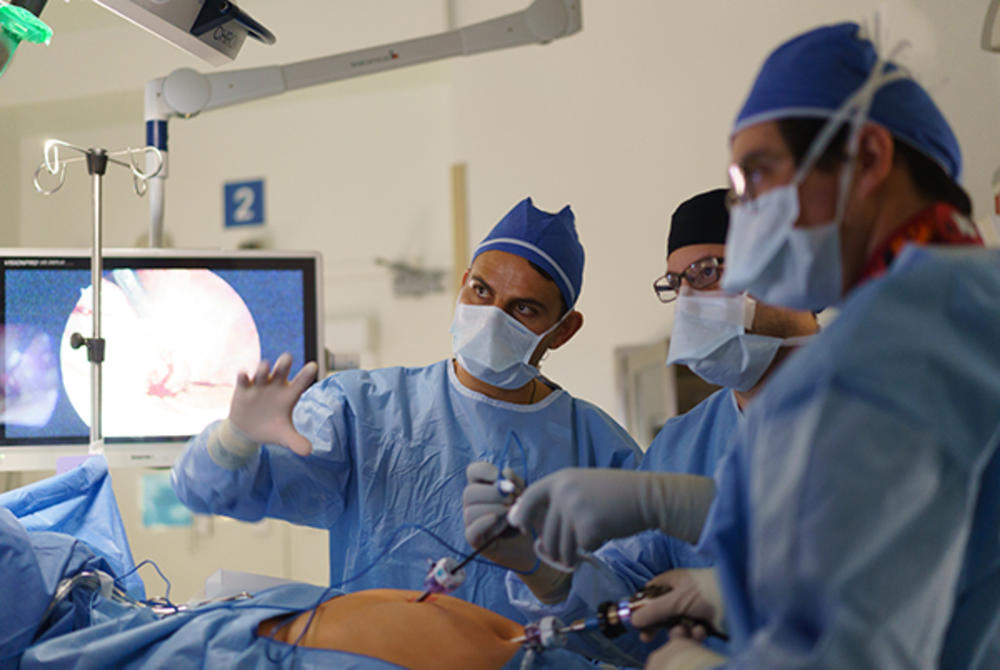 Here you will find information about what our program has to offer you as you embark on your training in this exciting and dynamic field of surgery.
St. Elizabeth's Medical Center has been serving the Boston area since its founding in 1867 and is a major teaching hospital for the Tufts University School of Medicine.
The Minimally Invasive Hepato-Pancreato-Biliary Fellowship Program offers a world class training experience in the care for patients with diseases of liver, pancreas, biliary tract and duodenum. Our fellows not only become certified in Robotics, but also learn cutting edge laparoscopic techniques that are rarely available in the United States. Over the training period, our fellows learn to help patients with complex HPB disease in a less traumatic way, thereby gaining a competitive advantage in the challenging job market today.
As a member of the Steward Health Care Network, St. Elizabeth's Medical Center serves as the main tertiary referral site for a network of 10 hospitals across eastern Massachusetts. Our multidisciplinary oncology care, through the Harvard Dana Farber Cancer Center at Saint Elizabeth Medical Center, gives our fellows the opportunity to integrate their surgical knowledge into evidence based oncologic care. Furthermore, mentorship in academic work has led our fellows to publish frequently in top peer-reviewed journals and present at key national and international conferences in the field of HPB surgery.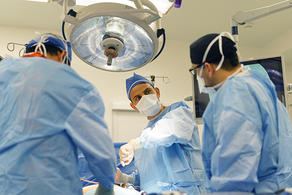 One of the hallmarks of the program is the close and collegial relationship between the fellows and the staff. The team works together to seamlessly integrate clinical and research collaborations, maximizing professional exchange on a scale that is unparalleled in post-graduate surgical training.
I invite you to explore our website and learn more about all that St. Elizabeth's has to offer. Applications to the program can be initiated via email, including CV and letter of intent, to [email protected].
Claudius Conrad, MD, PhD, FACS, FSSO
Program Director
Curriculum
The HPB Surgery trainee will gain a rich experience and will take away the skills to be able to provide comprehensive, state-of-the-art medical & surgical care to patients with surgical diseases/disorders of the liver, pancreas, biliary tract and duodenum.
Contact Us
Application information and other questions regarding the Hepato-Pancreatic & Biliary Surgery fellowship program may be directed to:
Diane Giacalone, Director of Graduate Medical Education
Applying
Applications to the program can be initiated via email, including CV and letter of intent, to [email protected].
We accept applicants graduates of Foreign Medical Schools only if ECFMG Certified
We accept graduates of U.S. or Canadian Medical Schools and Foreign Medical Schools
Applicants will have passed the USMLE/COMLEX Step 1, 2, & 3 exams
Applicants who hold a General Surgery specialty certificate from a Board or College outside of U.S. or Canada at the beginning of the fellowship
Our Faculty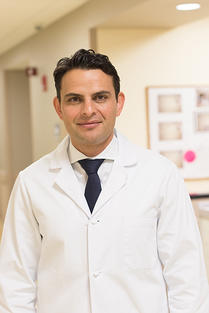 Claudius Conrad, MD, PhD, FACS, FSSO – Program Director
Dr. Conrad is the chief of General Surgery and Surgical Oncology, and director of Hepato-Pancreato-Biliary Surgery at St. Elizabeth's Medical Center. In this role, he brings his expertise in the treatment of hepato-pancreato-biliary cancers to patients throughout the Steward Health Care system.
Board certified in general surgery and general complex surgical oncology as well as fellowship trained in minimally invasive hepato-pancreato-biliary surgery, Dr. Conrad also brings a robust research program to facilitate clinical innovations, specifically in understanding cancer biology and using music to complement holistic healing of patients. As a classically trained and accomplished concert pianist, he co-founded the field of clinical research on the science of music in medicine. 
His memberships include:
International Hepato-Pancreato-Biliary Association (IHPBA)
American Hepato-Pancreato-Biliary Association (AHPBA)
Asian-Pacific Hepato-Pancreato-Biliary Association (A-PHPBA)
European Hepato-Pancreato-Biliary Association (EHPBA)
Society of Surgical Oncology
Society of Surgery of the Alimentary Tract
Throughout his career, Dr. Conrad has mentored 40 surgical oncology fellows, 5 HPB fellows, 20 post-doctoral research fellows and has won several education awards. These include the Tufts University School of Medicine teaching award and nomination for the Harvard Medical School Mentorship award. Additionally, he has been a mentor for the Fullbright school program.
---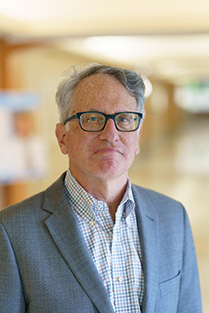 Richard B. Freeman Jr., M.D., MHL, Chief Medical Officer
Richard Freeman, M.D., MHL, is the physician lead for the hospital, responsible for growing the talent pool at the hospital and for championing St. Elizabeth's Medical Center as the tertiary referral center for Steward Massachusetts.
Throughout his career, Dr. Freeman has demonstrated deep expertise in both the clinical and management settings. Dr. Freeman is a veteran transplant surgeon practicing liver and kidney transplantation for 20 years at Tufts Medical Canter here in Boston.  During this time, he also built a comprehensive non-transplant complex hepatobiliary practice.  He is an internationally recognized expert in treatment of hepatocellular cancer.  
Dr. Freeman previously held multiple positions at Dell Medical School at the University of Texas at Austin, where he most recently served as Senior Executive for Special Initiatives. He began his tenure at Dell Medical School as the inaugural Vice Dean for Clinical Affairs, and also served as interim Chair of Pediatrics for just over two years. Prior to his roles at Dell Medical School, Dr. Freeman served as Chair of the department of Surgery at Dartmouth Medical School.
Dr. Freeman received his medical degree from Jefferson Medical College and completed his internship and residency in surgery, as well as his fellowship in transplantation, through the Harvard Surgical Service at BIDMC (formerly known as New England Deaconess Hospital). Dr. Freeman received his master's degree in Healthcare Leadership (MHL) from Brown University in 2020. Among his numerous academic achievements, he has participated as Principal Investigator in 30 clinical trials, and has been author on more than 300 peer-reviewed articles, book chapters and abstracts.