Internal Medicine Residents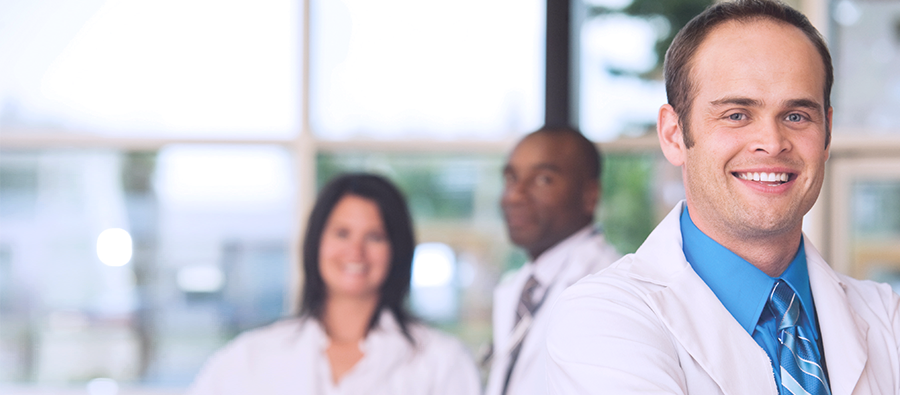 Chief Residents and Current Residents
Amr Dokmak, MD, Weill Cornell Medical College in Qatar
Amr El Saman Radwan, MD, American Univ of Beirut
 
St. Elizabeth's is proud of its Internal Medicine Residency Program, including the close relationship we have with our more than 50 residents. We celebrate their diverse backgrounds and the contributions they make to our hospital's staff and patients. View here a list of our current residents.
Residency Committees and Teams
Health and Wellness Committee
The Health and Wellness committee was established in 2016. The committee is composed of several members from each post graduate (PGY) level and is responsible for planning and executing the monthly Wellness conferences and after work activities as well (see Conferences).
Resident Committee
The Resident Committee is composed of representatives from each PGY level and meets monthly. The Committee is responsible for raising and discussing residency related issues as well as suggesting improvements. The committee is co-chaired by a PGY2 and PGY3 representative elected each year by the committee. The co-chairs meet with the program leadership each month to discuss issues and solutions which are then communicated during the Business meeting. The co-chairs also sit as members of the St. Elizabeth's GME Resident Council as well as the ACGME mandated Internal Medicine Program Evaluation Committee. This Committee embodies our belief in open communication between the residents and the program, who work together to create the best possible program at St. Elizabeth's, and which has served to bring many positive changes to the program.
Doctor's Dilemma
St. Elizabeth's is a proud participant of American College of Physician's (ACP) Doctor's Dilemma competition. The team consists of one representative from each PGY level, and competes in annual ACP Doctor's Dilemma competition, which was formerly called the Medical Jeopardy. We advanced to the final round and placed in 2nd during the 2015-2016 competition. We are excited to be participating in the competition for 2016-2017 academic year.
Testimonials
Shahd Bsata, MD, PGY-2
I have always heard how wonderful St. Elizabeth's program is. I've felt the same since the first day during my observership. I knew that this is the place I want to spend my next 3 years in. It's a great mix of collegiality, exceptionally supportive, non-critical and friendly environment on top of strong education and mentorship with outstanding honored faculty members. It also provides ample opportunities to pursue in the field of interest. I am a fond of this program and if I had to choose again I would still pick St. Elizabeth's. It already has a great impact on me.
Hari Krishnan Nair, MD PGY-3
What sets St. E's apart is its humanistic aspect. Being a mid-sized residency program, the collegial atmosphere, the wonderful camaraderie between the people that make up this program, and the sense of warmth and belonging that one feels here is nonpareil. Team work is instilled into the minds of the budding physicians without stifling their individuality. Originality is encouraged, dedication is lauded, and excellence is acclaimed. There is no dearth of role models to emulate. The veritable mix of clinical exposure, comprehensive academics, and ample opportunities for clinical research makes it a good fit for those going into primary care as well as those intending to subspecialize. And to top it all, it remains in the heart of Boston, a charming city that is close to my heart. St. E's is, and will always, remain a very special place that nurtured, supported and molded me into the person that I am today.
Amr Dokmak, MD, Chief Resident
St E's is a community hospital that sustains a collegial and educational atmosphere amongst its residents. It specifically resembles an academic setting with a cooperative learning environment, features I was looking for in a program when applying for residency. Ever since my interview day here as a medical student, I could not help but notice the supportive and nurturing environment. Having an extremely diverse group of residents and faculty members from all over the globe, St E's is the place I believed would help me grow both as a doctor and human being. I wanted to be part of it all. As soon as I started, I realized the emphasis placed by the program leadership on resident education in both inpatient and outpatient medicine. Furthermore, St E's is located in a beautiful city that offers countless learning opportunities with its diverse patient population. I could not be a happier resident. 
Francesca Marangell, DO, Graduate
"I was drawn to the St. Elizabeth's IM residency program because of the strong sense of community and camaraderie that I felt when I rotated there as a medical student. Attendings who supported my education and thoughtful peers met my expectations. It was my St. Elizabeth's community that guided me through residency and lead to my career in primary care today. When I entered as an intern I didn't know the direction my IM future would take (specialty, research, inpatient, outpatient etc.) I developed mentors in my outpatient clinic who opened my eyes to the great appeal of primary care. I was drawn to the diligence of preventative medicine and the continuous doctor-patient relationships. I believe it was the mentorship I received at St. Elizabeth's that brought me to primary care."
 
Social Events
Throughout the year there are numerous events for the house staff culminating in the House Officers Annual Dinner (for faculty and residents) in early June. Other events include: a welcome dinner for incoming interns; annual breakfast for graduates with chairman, program director, and assistant and associate program directors in June; and an educational retreat in the spring, which includes an educational workshop (various themes) and end with a dinner or outing – previous post-retreat events have been held at Seaport Elite Cruises, King's Bowling, Fenway Park and a Boston Limo/Scavenger Hunt throughout the city.